Wicked Overview
Wicked isn't like an average run-of-the-mill porn site. It caters to everyone's greatest fantasies. The women are absolutely stunning. The site focuses on kinks, with lesbian and multiple people being the most searched. Wicked doesn't ignore kinks either. Their girls bring different kinks to the table and all are more than willing to try new things! Even the new girls have a flair for finding new ways to do their craft. Most of these women have acting experience. If there's one thing that ruins a mood, is terrible acting.
Wicked makes sure that their audience is not subjected to girls who don't give the best performance. By choosing Wicked, you have access to a variety of things for your viewing pleasure. Award winning movies are the biggest draw. They also feature live web shows. Imagine seeing your favorite girl in action in real time. Wicked has bonus videos and other extras for its members.
They offer biographs of the girls and even have events. Some of the girls offer to teach classes so you can be as good as the stars. HD quality videos should be common on porn sites, but we've all been sad to discover this isn't the norm. There's nothing as bad as finding a great video and it being too fuzzy to see anything. It's like those sites have no idea what is wanted.
Wicked provides high-quality HD videos. Ones that make the girl's assets look even better than you could have thought possible. It's so clear you can see how much the girls enjoy every moment of the video. If over 650 awarded movies don't catch your eye, Wicked won 13 AVN awards in 2014. They also won 7 XBIZ awards in 2014. With the girl's talent and the director's capability to capture the steamy scenes, it's no surprise that Wicked has won so many awards. Even after their hundreds of awards, Wicked is still trying to become better. They will only receive more in the future.
Wicked Features
Wicked's website is very eye-catching. Its opening page features the stunning girl's latest movies, as well as videos and their popular stars. At the top of the page, it has easy, accessible, pulls down tabs. The top features a scrolling information bar, showing new films and what they have to offer. 
The mobile website is just as simple. After all, no one wants to struggle to find what their looking for. They offer unlimited downloads. Which is great, due to the thousands of videos they have for your viewing pleasure. The videos are quick to download, even the longer ones. There's nothing quite like finding a great video and having it right away. By the time you're ready to watch, the video is ready to go.
What's even better is that they have a search for pictures. Every picture that you could want, chances are, is available. You can even download the pictures you especially like. It's as convenient as it is enjoyable. Wicked is large enough that they can cater to multiple fantasies.
After all, they do have over 1100 girls. So many models give them a chance to explore every sort of territory. Most commonly, lesbian and group. There's just something about two girls together that unlock a man's deepest desires. Especially when the girls are willing to share an insight to their erotic world.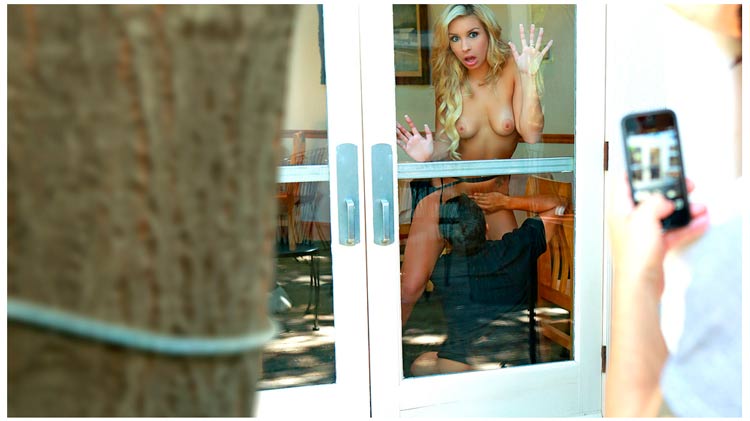 Wicked Contents
Wicked won't disappoint in the star department. It features erotic world stars, such as Lupe Fuentes. If she sounds familiar, it's because she took Spain by storm a few years ago. She made her own fame and Wicked noticed.
They also have some beautiful women exclusive to their site, like Jessica Drake. She's an exclusive Wicked girl and even helps direct adult films on the site. These models range from slim Asian women, like Asa Akira to voluptuous curvy girls, like Samantha Saint. There's a girl for every taste. Even the girls you don't think you'll care for have something to offer, whether it is an impressive pair of breasts, firm butt, gorgeous eyes, or a slim waist.
These girls also aren't strictly beauties. They have sharp minds, which is excellent for new idea that will truly please viewers. Also, many of the girls are into fitness. Some have featured on fitness magazine covers, making them stars outside of the adult world. The majority have had acting experience, which other sites cannot compete with.
The movies and videos engage audiences in their short, but catchy titles. With names like "Chicca" and "The Party," viewers are drawn in by the gorgeous models and can't wait to discover what each story holds. The names don't make you question what each story is about. You don't sit scratching your head when the story doesn't match the title. In them, someone can expect to find all different activities unfold. Most of the time with sexy visitors and multiple girls.
There's even a fun variety of toys the girls take pride in using, as well as sexy costumes. The site has all the videos a viewer could possibly want. Currently, there are over 3,800 videos to pick. Each girl has a link to her videos, some ranging from below 10 to above 100. This doesn't include all their movies or their live camera. With exclusive girls to draw in the crowd, the audience often demands sequels. Wicked does not disappoint in that department. If a movie is everything a person can dream of, there will defiantly be a part two. Unlike most sequels, these do not disappoint.

month: $29.99

trial: $1.00

year: $9.16/mo

month: $29.99

trial: $1.00

year: $109.88

month: $29.99

trial: –

year: $109.88
month: $29.99

trial: $1.00

year: $9.16