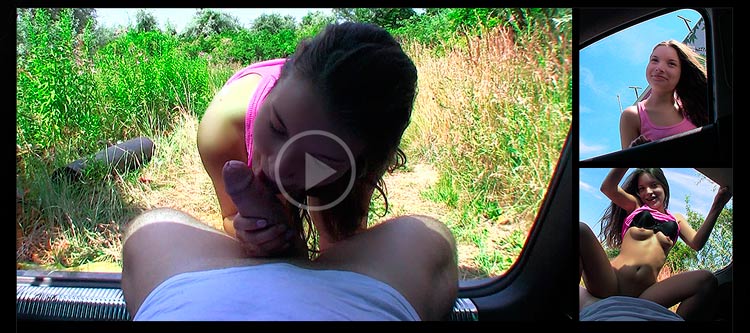 StrandedTeens Overview
Getting lost in a strange city, or just being without any clue about the right direction is always really frustrating. Though today you can easily navigate by using your phone, the girls in these videos are just so pissed and frustrated that they hop in a car of a total stranger… and they even let him fuck them. This all sounds rather fantastic, and you are very right to be a bit skeptic – the StrandedTeens tells stories of girls lost, but as you might have guessed it's all fake. As a MOFOS site, the StrandedTeens is a reality porn site, which focuses on one spectacular situation: girls stranded without help. The guys in the videos offer them a ride of course, and the girls are giving them a good fuck in exchange. The scenes here are very exciting, and the sex in them is arousing. These are all original, unique MOFOS productions, and apart from being a member of the network, you can't possibly hope to find them anywhere else. The site isn't an old portal, and it seems that there are weekly updates so a new flick arrives every day. As you will see the quality is also pretty good. The main feature of the membership however is in the bonuses you receive. If you decide to join the StrandedTeens, you gain access to all sites of the MOFOS network. This grants you additional 14 sites to browse, and each has its own focus niche, but as you might expect they are all reality-porn sites. In case you enjoy watching girls who act like they were amateurs, but they handle the cock like real porn stars, you will certainly enjoy the collection of the MOFOS.
StrandedTeens Features
All tour pages of the MOFOS are very simple: you can view the first page of the videos' list, which usually feature the latest additions. Probably the best feature of the tour is that it features some large, sharp thumbnails, and there are trailers you can watch, so an actual peek is provided this way. It seems that you can watch a clip for all videos listed on the tour page. In the members' are, you will be welcomed by a well-built page, which has a somewhat different layout. The banner of the network is featured on the top, and it's followed by the main menu. This menu is you primary navigation tool, so you better get used to its options. The first three are quite evident: you can list the videos, the girls and the sites. You can reach from there the Cams, the dating site and the bonus channels. Now, if you want more porn, you should certainly check those bonus channels, they are really hot, and they feature some very good and sometimes kinky sex. A search engine is also there, it can help you get a bit closer to the content you seek. The videos are all tagged and they have good descriptions, so you the search will really help you out. The videos of the site are available for streaming only. They changed the site's and the network's video-providing style a few months ago, and if you register as a new member, you might only watch the videos online, while those who were members before will be able to save the videos. It's not a good step to make, and not everyone likes it, but this way at least they can ensure, that the site remains exclusive, and the videos won't appear on other sites. Fortunately, you don't have to settle for lower quality. The videos are streamed in 720p HD, in Flash Video format. The playback is surprisingly smooth, if you let the video load up a bit, you won't experience any lagging, and the annoying buffering is also avoidable. There are galleries of video captures for each scene, you can save these in a zip file. They don't offer anything extra, every one of them is taken from the videos, and no standalone photos are featured. The MOFOS members' zone has a mobile version too, and the stream plays really well on tablets and even on smart phones.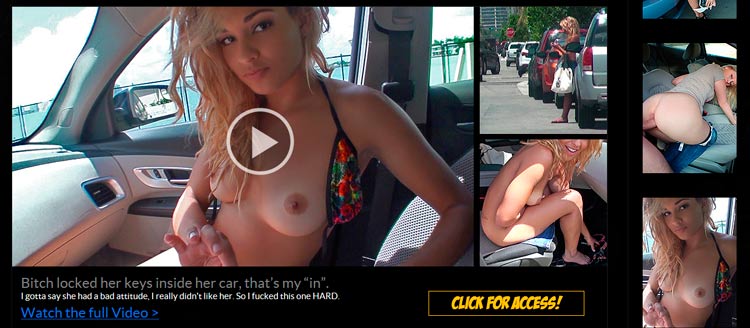 StrandedTeens Contents
Every site of the MOFOS claims that they feature amateur girls, but if you are an experienced porn watcher, you will recognize some of the hottest reality-porn cunts in these videos. There is a girl who appears on literally all sites that feature reality-porn: Dakota Skye. She is a natural blonde, with perky tits and a tight, short body. You will surely know her if you saw her face. Most models of the site are very hot, and as you can see in the videos, not all of them are Americans, many scenes were shot in Europe. Natural tits and bit of pornographic experience is what the girls offer. Now, the videos are certainly staged. There is no way, that a girl who was left in the middle of nowhere by his boyfriend will eagerly jump on a stranger's cock… especially if he wears head camera or cam-glasses. Nevertheless the sex is the main attraction, and you can rest assured, these girls know how to pleas a men. They flash those nice tits, then give a blowjob… when both are horny enough they pull over, and the girls get a nice drilling. There are 77 videos here, all of them is well over 30 minutes.
"This site is offline, take a look at our selection of the top public pay porn sites."

month: $29.95

trial: $1.00

year: $119.95
month: $19.95

trial: $1.00

year: $10.00/mo