VideosZ Overview
VideosZ is an all-encompassing archive of porn movies from across the internet. They host around 17,500 movies and growing, with a close attention to quality control and user-friendly access. This site is all about easy access, where as many as five new movies a day are uploaded to the website's engine and made available to its members; the chosen scenes feature beautiful, buxom women who have featured stars in the porn industry. Images of plum, juicy women splayed out across a hard, thrusting dick is more than enough for any member to jump right in; the site promotes the newest releases on its front page, allowing anyone to keep up-to-date on the latest arrivals.
All videos are accessible on members' phones, ipads, and computers so that picking up on the hot and heavy scene is only a click away. That compatibility grants an all exclusive approach to taking porn on the road. Why wait for steamy connections when VideosZ brings it to your home and office?
VideosZ Features
The site's layout provides direct links to featured DVDs, Pornstar profiles, preferred genres, and more. Everything is left at the fingertips of the member, no pun intended, and videos stream at a quick speed, without a glitch. Have a favorite scene? Choose the tab Scenes from the selection bar and go directly to your choice, or browse for some of the top rated or featured options.
Many of the movies and scenes are available for download in HD formatting, allowing the viewer to experience climaxes at the optimum level. No need to worry about amateur videos with poor quality or over-acting. This site chooses the best of the best stars. All quality, no home videos allowed! Interested in a certain type? A search engine simplifies the process by narrowing the choices through the member's selections; want women without any men? Make the right choice and the video is ready for the member's viewing pleasure. VideosZ permits all members to create and share playlists so that new options are always available; be proud of those favorites. No one else has the same taste for women in need of cock.
Handy alerts remind members when their favorite pornstars or networks have new movies so that no one ever misses out. Webcams connect the members with living models for a bit of live action role play. No limitations, either. Download as many videos as possible, create an unlimited number of playlists, and never worry about running out of time. VideosZ allows members the freedom to enjoy the site without unnecessary restrictions. The website fits a variety of niches in the online porn network; since VideosZ boasts an all-inclusive archive filled with genres of any desirable position, orifices, and decadent women with well-rounded asses and bouncy breasts.
Many of the pornstars featured are more natural and plastic surgery is rare; these stars fit in well for members that like a woman with a tight, medical free body, waxed and toned, ready for action. VideosZ is difficult to compare to its' average competitors since all high-quality videos are welcome; most sites concentrate on a particular category, which leaves a lack of variety. Members don't have that issue with VideosZ. Choose any favorite and begin viewing!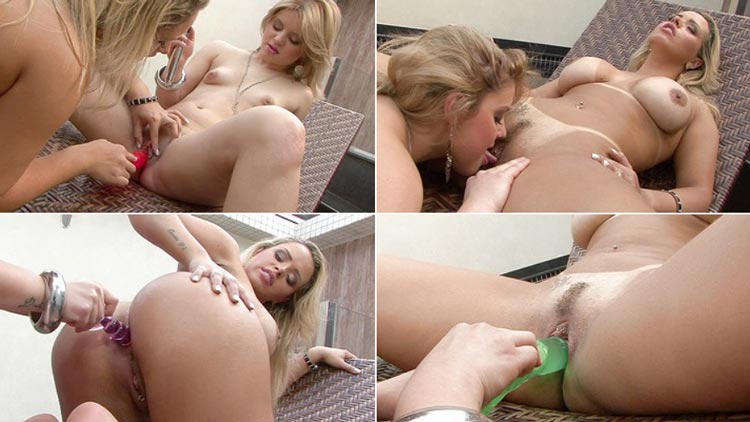 VideosZ Contents
VideosZ highlights the cream of the crop of pornstars by presenting the top-rated women spanning across the internet. Profiles show the women's best scenes according to the members, as well as their up and coming work on the site. By providing a broad spectrum of women in all races and shapes, the members have an outstanding menu. Have a taste for Asian cuisines? The pornstar profiles can be arranged by country of origin, names, a number of scenes, and popularity through views.
Choose from over thirteen thousand choices, from sweet next door nannies to spicy Spanish maids. Some stars, like Jenna Haze, ranked at the top of the heap by performing well and earning a lot of followers. Members have viewed Jenna's work close to two and a half million times; her tight body, Latina looks, and openness to new ideas makes her naughty number one on VideosZ top ranks. Want lesbian? She's done them. Threesomes and length blowjobs? Visit Jenna Haze's profile.
Hillary Scott, a blonde 34-D hottie, has the most views of the site and a love of S&M that knows no bounds. She's a good choice for those that want a doe-eyed sex slave that enjoys rim jobs and anal, plus some rope to boot. Each star profile has a featured movie selection at the bottom of their pages so anyone in need of a trial period can enjoy the basics. Like a little dark chocolate?
Jada Fire has an amazing, voluptuous body that just doesn't quit. Never too shy, Jada is willing to try anything. Members that are looking for a woman with more meat on their bones will love Jada's bouncy tits, round ass, and unashamed gaze. This is a woman that dives into cocks and enjoys facials at a highly erotic level. While her rank on the site may be lower than others, Jada makes up for it with her ability to take any size cock and ride until the end.
So, what categories can VideosZ provide? Any desirable category of woman or sexual fetish is there, waiting for just the right member to discover them. Your all sexual fantasies come true on VideosZ with a variety of sexy chicks and you will be so excited to see them in some really wild action!

month: –

trial: –

year: –

month: $17.95

trial: –

year: $120.00

month: $29.95

trial: $1.00

year: –
month: $29.95

trial: $1.00

year: –