My Porn Downloads Overview
This site offers access to nearly ninety thousand scenes, fourteen thousand models, and almost twenty thousand DVDs as well. The site is comprised of four different subsites. These subsites are called Party hardcore, Mr. Skin, Vivid, and Club Sweet Hearts. There's the option to click on one of four tabs at the top including home, niches, movies, and scenes. As well as these four tabs there is a search option also. The subscription gives you access to not only videos and thousands of models but also to DVDs that you could have physical copies of in your possession.
My Porn Downloads Features
The design of the site lays things out pretty well. You can stream tens of thousands of videos, you can download DVD quality full-length movies, and you can get access to almost fifteen thousand models that want to share their pleasures with you. The home screen allows for browsing the latest and most popular scenes and movies but it also allows you to look at all the niches offered so that you can pick the one that best suits your needs and wants.
Under the list of niches, you'll find a list of models that appear on the site as well. In addition, you can click directly on the niche tab so that you can easily browse through all of the ones offered. Some of them include titty fuck, strap-on, big boobs, lesbian, latina, big butt, and solo. There is pretty much a niche for you no matter what you are looking for. The movies tab lets you browse through a gigantic list of full-length movies that you can enjoy time and again no matter where you are because they are all fully downloadable. And then there are the scenes, these are shorter but they often have a good length to them as well. Some of the scenes are over an hour long and some of them are a quick four minutes. There might be times when all you have the time for is that quick four minutes and then other times you can sit down relax and stream a whole hour if you want. You can search the entire site for keywords, names of movies or scenes, or names of the models that appear on the site.
Click on any of the four sites that are a part of My Porn Downloads and find scenes, videos, and models that are specific to these specific sites. In addition to all the content made available on this site alone, you are looking at bonus access to content on over 80 sites. This is unheard of from any other site. The bottom line is that there is so much material here and so big of a variety that you are going to be able to come back time after time and find something that will please you thoroughly. And with everything being downloadable you can keep the things that you like the most on the hard drive of your computer or on your tablet for easy access and view absolutely any time that you please.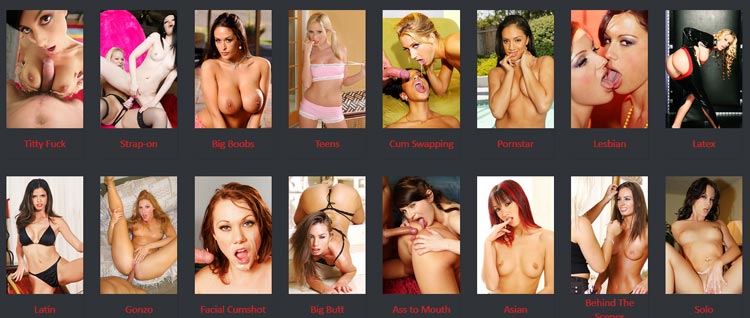 My Porn Downloads Contents
What can immediately be said of the girls and videos on the site is that neither one of them is in short supply. There are literally thousands and thousands of choices. There are an over fourteen thousand models. With this sheer massive amount of models, you are sure to find more than a few that embodies what you are looking for. Whether you go through the journey of an entire feature length film with one of these models or maybe a five to ten-minute scene you can expect to see a hotness and sexiness unrivaled by many of the sites out there.
Along with the models, the amount of scenes is also a completely huge amount. Between scenes and DVDs, there are over one hundred thousand videos and movies available for you to watch spanning the four subsites that make up this site. But that's not all, no there is much more to consider when subscribing to this site. Don't forget the massive amount of content gained through over 80 boys sites. There are literally terabytes of bonus content in addition to all the content already offered by the site. These videos feature almost every hardcore niche you can think of, new movies are being added daily, and there's webcam content available to you. Videos are also one hundred percent compatible with your iPad so you have numerous options when it comes to where and how you can view your content.

month: $34.95

trial: $4.95

year: $99.95

month: $39.95

trial: $4.95

year: $99.95
month: $34.95

trial: $4.95

year: $99.95