Missogyny Overview
One of the amazing HD fetish porn websites that feature kinky sex, Missogyny is a site that has already built a good reputation in the BDSM niche of porn sites. It is this site that is well-known for providing porn lovers with the sex that includes ropes, candles, BDSM, and other similar kinks that turn on any individual. The female porn models are even more popular for their lesbian plays. If BDSM makes your lust and desire boil, then you should sign up to Missogyny soon. 
Missogyny Features
The BDSM niche is definitely one of the top niches that porn lovers keep an eye on. More and more people, after all, sign up to this site for the sake of experiencing the kinkiest sex possible. If you are enticed to subscribe to this site, it is only a given that you check out the site's design and features. By knowing whether or not the site is well-designed, it should be easy to make a decision on whether or not it is worth it to spend money on it. For Missogyny, it is easy to see that the style of the site's design is kept simple and neat. The web designer may have thought that a minimalistic design is a much better approach in designing in today's world. Of course, there are appropriate links added to the right places. Navigating around the site should not be a problem regardless of your computer literacy skills.
As for the porn materials that are found here, they are of HD quality. The videos in their MP4, totaling to 4100 scenes, can be downloaded or streamed. If you plan to download the scenes, you should not worry about download limits as there is none placed on them. For streaming, the site already has an embedded video player that you can use for your own enjoyment. Since the number of scenes you can find in the site is quite overwhelming, you don't have to worry about running out of porn materials to jerk off to in a short period of time. Most of the scenes can run for 15 minutes to half an hour.
As for the photos, the site already has 23 photo sets. One photo set normally contains 73 pictures. The photos are generally HD and they are taken either amateurly or semi-professionally. Most of the pictures are screenshots of the scenes they are associated with though. Regardless of whether they are actual photos or screenshots, you can be assured of the quality. You can either download these photos into your backup storage device or you can view them through the site's embedded photo viewer. Either way, there won't be a loss of quality. Of course, the materials you can jerk off to are not just limited to the ones contained in Missogyny.
You are also able to access the porn materials in those websites that belong to the same network as Missogyny, which is the Fetish Network. These websites include Rick Savage, Jerk Off Instructors, My Kinky Diary, BDSM Prison, Amateur Smothering, and Pantyhose Creep. If you consider the amount of materials you can get from these bonus sites, you'll surely be overwhelmed! With the bonus access and materials, you are assured that your membership to Missogyny is definitely worth every penny you spend.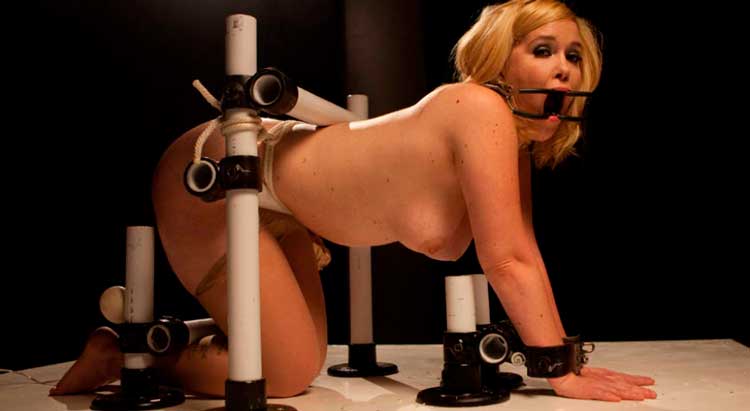 Missogyny Contents
As for the women who are featured in the site, you have lots of white-skinned girls moaning in pleasure. Of course, there are also those girls who are from other ethnicity. That allows for diversity, which in turn gives you the chance to have other selections. Most of these girls are the slender type but there are those who are of the average build.
There are girls with big boobs while there are also those girls who take pride in their A-cup tits. Most of the girls here are already popular porn models with good standing in the AV world as well as a steady fan base. Some of the popular porn models you can find in the Missogyny porn site are Tori Lux, Indigo Augustine, and Sarah Sevton. These girls are usually into hardcore plays that involve solo plays, BDSM, fetish plays, toys, and even lesdom. If you have checked out some of their videos, then you will know what amazing things these girls can offer.
By also checking out these porn models, it is also easy to te
ll just what kinds of girls the others in the model list of Missogyny are. Missogyny boasts of featuring 500+ porn models and they all have the goods to show off. It is up to you to choose which one of these porn models you want to watch and jerk off to.

month: –

trial: –

year: –

month: $39.95

trial: –

year: –
month: $39.95

trial: FREE

year: $16.67/mo