Look I Am Hairy Overview
What we are used to when we watch porn videos are all those women who are well kept, those who are all dolled up and shaven, however the downside of this it that it looks prepared and a bit mainstream by the adult entertainment world standards.
The site
LookIamHairy
is an adult entertainment site that will change all of that, they feature women who have hairy, bushy pussies, those who are natural and t
he type that you can encounter o
n
a daily basis and not the model-
like beauties that you normally see on other sites. Because of this concept, you can expect a different type of arousal from seeing the true look of a woman, all of
this is featured
in high quality videos.
Look I Am Hairy Features
This site has a simple black background with high resolution pictures, the black wallpaper gave emphasis on the action that is lined in the middle of the site. At the top are Polaroid pictures of hot and sexy women with hairy pussies, they also posted cut outs of women with bushy pussies holding dicks or sucking them. The site has about hundreds of high definition videos, all of which can be converted into different formats such as AVI, WMV, 4gp, mp3 and mp4 and they can be transferred into any device like Android phones, Iphones, Ipads, mp3's and mp4's. They have 6 featured videos that has high resolution pictures that are arranged in a collage style, each of the videos has a brief summary of the plot.
Aside from being able to access the high quality videos of the site, another perk of being a member is that you will also be able to access the 80 other sites powered by ExtremeMovies, each of their sites belong to different niches, some of the sites are BukkakeOrgy, which features multiple men jacking off and shooting their seed on the faces of the models; DirtyClinic, which features porn videos that has fake doctors and nurses that give a different type of medicine to their patients; BossLesson, which shows sex between employees and employers; HotPartySex, which shows wild parties that turn from dancing to orgies; MountainFuckFest, which shows an unusual type of vacation that involves a beautiful scenery and wild, raw sex; CrazyMonsterCocks, which features big black cocks; MyBangVan, which shows group sex that happens inside a mobile home and many others.
They also have a link for their customer support hotline that is available 24/7, they are ready to assist you if you have any inquiries or questions about the site or about your subscription.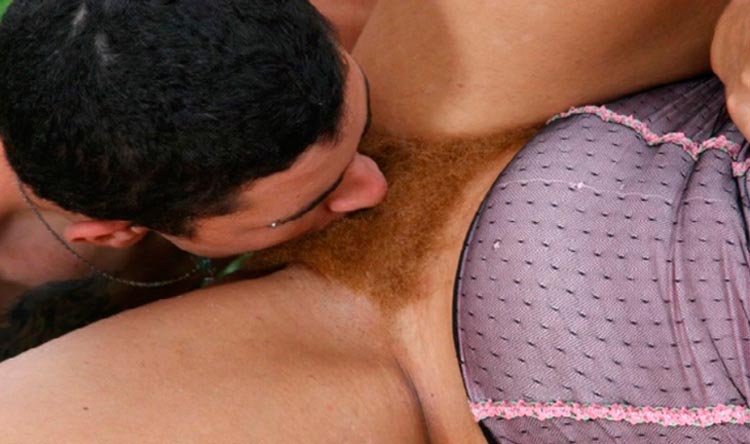 Look I Am Hairy Contents
LookIamHairy shows raw sex that involves women with massive pubic hair. In one video it showed a woman who was being interviewed, she introduced herself as Lena Rey, she then revealed that it was her first time, the interviewer then asked her to show her boobs, which she did and she showed her pink, perky nipples. She was then introduced to her partner for the video which was a black guy, as they started she immediately went down on her knees and began sucking him, slowly at first and then quickening her pace. She then got instructed by the black guy to open her mouth more so that she could taste the whole of him, she shyly opened it wider and tried to deep throat his monster cock, he then held her head and rammed his cock into her mouth, making her open it wider. After the blowjob, they laid in bed and he fucked her sideways, he lifted her smooth white leg and inserted his long black cock into her hairy pussy, the camera then panned on what was happening down there and it showed how wet and pink her pussy was from all the pounding and stretching that his black cock was doing. He then lifted both of her legs and he went on top of her, still drilling her pussy with his massive man meat making her moan and scream, after a few minutes he pulled his cock out of her and sprayed his cum all over her hairy pussy.
Another video showed a Latina making out with a man on a cushion, as they tongue wrestled he rubbed her pussy and pushed her panty to the side revealing a hairy pussy. He then took her bra off and sucked her nipples and licked her breast while she played with herself, rubbing her clit and moving it in a circular motion, the man then did the deed for her as he rubbed her slit and fingered her making his finger wet with pre cum. After playing with her pussy, he took his pants off and lifted the Latina beauty and positioned her on top of him, he let her rode him and take control as she bounced up and down his cock, she was facing the camera the whole time making the viewers see her perfect breasts bounce up and down as she rode him. He then made her lay sideways as he drilled her, he moved his hips as fast as he c
ould
and he went as deep as he c
ould
into her, as he was ramming his cock into her he was also sucking her nipples and flicking
them
with h
is
tongue. She then gave him a blowjob, she sucked the tip of his cock as
her
hand went up and down his shaft and her other hand played with his balls, she continued it until he pulled out and shot his load into her face and hair.

month: –

trial: –

year: –

month: $29.95

trial: –

year: –

month: $29.95

trial: –

year: –
month: $29.95

trial: –

year: –