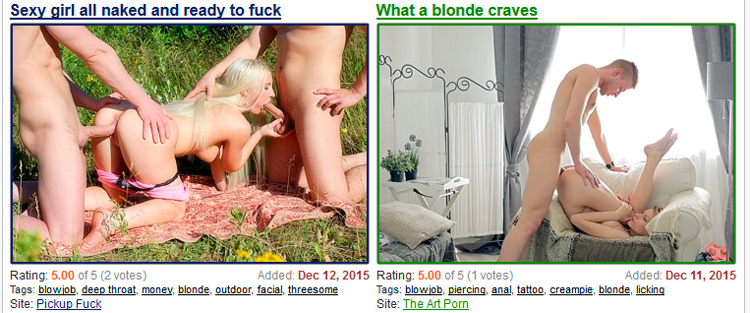 WTF Pass Overview
The WTF Pass is a gateway to the world of hardcore porn, which features professionals and nearly-amateur porn. Most videos come from different countries of Europe, and though some of them are real home-made footages, the majority of them feature stars and starlets of those countries. In case you like to watch fresh girls under twenty, you will find the site's content really satisfying. Those who prefer a bit more grown-up women may find something tasty on the included sites too.
Concerning the covered niches, you have to know that the main niche of the sites is reality-porn. This means that they are mostly professionally made, but the girls act like they were amateurs. It's hot, yet a bit tricky niche. The videos themselves cover various popular niches from lesbian sex to orgies with double and triple penetration. There are 11 sites included in your membership, and if you join the main site, you will be able to browse all sites' content very easily. The whole network isn't older than five-six years, so it's a rather new one, but as a member, you will certainly enjoy watching the flicks here, because due to their age, they are in really good quality.
As far as it can be detected, the sites update on a weekly base: one video and a set of pictures is added each week. All sites of the WTF Pass claim that they offer exclusive content. However, there are many videos here that look really familiar, and they certainly available on other sites. Since it's hard to detect where these videos originally come from, let us assume that they are original videos, and they were shot especially for this network. These sites are focusing in different hardcore elements, and among the included sites you can find some very unique porn, and there is surprisingly much outdoor and semi-public sex. And though the videos haven't won any awards yet, they offer really juicy, not so mainstream or sterile porn.
WTF Pass Features
Taking the tour on the WTF Pass will give you the necessary insight on the actual nature of the content. First, as a feature, you can take a look at the videos' list, which provides info about which site the video belongs to, thus you may also get the drift about the main niche. You can list the sites included in your membership, and if you want, you have the option to browse them separately. If you like lists, and you like to know what you can expect from a site, you will find the WFT Pass's tour to be very satisfying. You have several lists to view: girls, boys, categories and as already mentioned, the sites.
The models' profile pages are also available, so you can get some info on their attributes, as well as you can find all of their videos listed at one page. Maybe the most sympathetic feature of the tour here is the fact that it offers actual trailers for the scenes. You can forget the half-minute long clips with dancing and stripping: here you can enjoy long flicks (over five minutes) which shows a lot from the actual scene, so you can gather enough information on it easily. It's heartily recommended to watch as much trailers as you can before you join. When you enter the site, you will see that the layout won't change, so it's time talk about the design and built of the site a bit. As you can see, the top features the network's logo, with a banner next to it. This is the heading area. Under these, they placed the menu, where you can browse the models, sites and videos. For further, and more punctual navigation, you can use the tags they added to every scene, or the models and the sites are also good options to sort… a search engine isn't implemented. In any case, you can find your way around here easily.
Video quality is something the WTF Pass wouldn't be ashamed for. As you can see, even the streamed videos offer 720p resolution (the newer ones, the old scenes are mostly in SD), and with the good speed and the fast player, it's a joy watching them online. There are Full-HD WMV and MP4 files offered for download, so every quality-seeker ought to be satisfied with this network. The picture galleries also worth mentioning: these are rather good quality photos, which you can view online or save in zip files.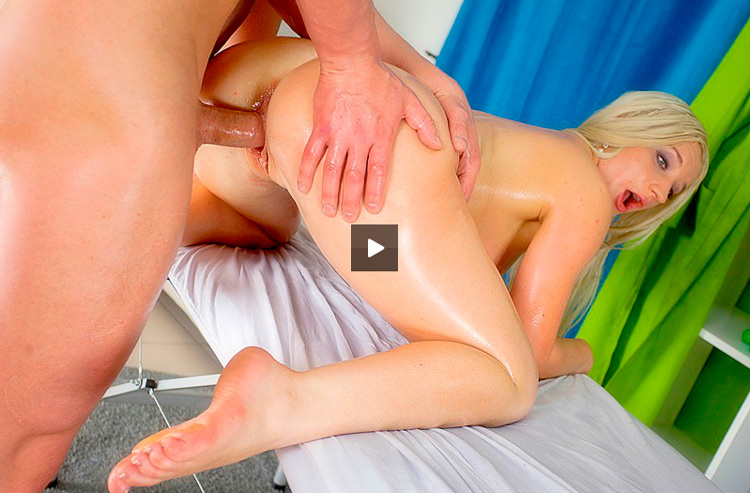 WTF Pass Contents
The girls of the WTF Pass are all gorgeous, beautiful pieces. You will appreciate them the most if you like those girlfriend-type chicks with tight body, perky tits and juicy round ass that you would fuck and spank all-day long. Most models are Europeans, and this gives the videos a nice spice, because you just can't predict what nastiness they are up to. Ethnicities are also present, so it's a greatly varied models' list.
When you start watching the scenes, the first thing you might notice that they are fully subscripted, so you know what's going on. If you like fooling around, the Pickup Fuck's videos are going to be fun for you, because the guys are really just fool around, asking girls if they want to fuck. In difference with the US reality porn, the girls here aren't jumping on their cocks at the first word, the guys often met with decline. However, everyone can find here his favorite niches covered, and the videos are fun overall.

month: $19.95

trial: $1.00

year: $7.50/mo

month: $19.95

trial: $1.00

year: $89.90

month: $34.95

trial: $1.00

year: $7.40/mo
month: $34.95

trial: $1.00

year: $7.50/mo