Wet And Puffy Overview
If you have a craving for watching hot sexy and daring European girls in steamy erotic acts, you are in for a treat on Wet and Puffy. There are over 650 girls that provide users with exclusive entertainment. The videos come in the highest quality formats including full HD and even Ultra High Definition that shows in MP4. Wet and Puffy is also the place that presents you with a choice of various pussies on the menu. There is an obsession with puffy, fluffy and wet pussies for your entertainment.
Wet And Puffy Features
I guess you will be impressed with the clever choice of colors that are carefully and artistically used as the background on Wet and Puffy. The dominant white exudes elegance as the pink color signals to the fact that you are entering a girls-only territory. There is some grey on the top pane. Blue hues are thrown in in separate places. The general set-up and idea come out greatly. If there is something that users will keep on their minds all the time they think about Wet and Puffy, it is that the platform presents you with some of the most user-friendly tools you can get on porn sites. There is a wide range of browsing tools that made my visit full of fun and pleasure. The home page is home to a drop-down menu that unfolds into a clear list of categories. This outline is great because it helps you check out what is on the menu at a glance. There is an elaborate search tool that allows you to check out content with an easy search. The model index affords you the luxury of selecting your choice model and pursuing her performances across the pages in various movie flicks. The index also shows the type of pussy the girl is endowed with. There are key tags and other links that lead into the heart of action.
Users are also kept updated with fresh content frequently. The videos come in HD and Ultra High Definition. If you love bonuses under your primary subscription, check out the Water Sports, Puffy Vaginas and Facials. These porn sites present you with wet steamy scenes that feature the hotties as they pursue erotic action in solo and lesbian encounters.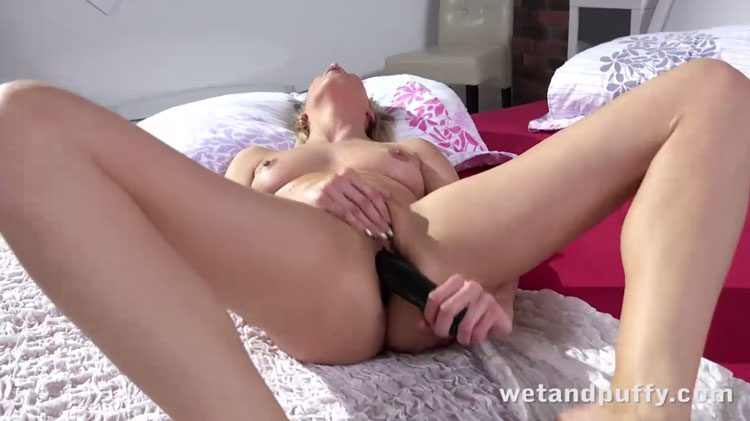 Wet And Puffy Contents
I loved the tempo and tone set by the stylish European models. These sexy hotties are captured in solo scenes as they play with pussies and insert various toys into their pink holes. They never run short of energy or ideas. The videos are professionally shot. They present you with crisp clear and naughty angling that leaves little to imagination. Some scenes show you hardcore action between the girls fucking in sensual ways; sinking fingers into each other pussies and sucking nipples and cherries until they erupt in noisy orgasms. Meet sexy hot and stylish Lisa in her equally sexy stockings and black high heels. The blonde sports a Big Taco-type pussy. She is curvaceous and full of energy. The girl is endowed with supple soft boobs and great strong legs too. She screws herself with a pink colored dildo and slips into moaning and compulsive movements as she savors the sensual pleasure from the sex toy. There is sufficient content to check out on Wet And Puffy. You are privy to over 654 videos that come in crisp clear HD form. The files are in MP4 and Flash player formats. Each flick has a 20 minute playback on average. Catch up with over 707 galleries that contain 100 pics per set. You can download and stream as much as you wish. There is even a zip file available to help you manage your downloaded files.
month: $34.95

trial: $2.95

year: –