Pure Pee Overview
Who says peeing is only meant to cater to hygienic purposes? Not in Pure Pee, where its primary focus is revolved around peeing as a fetish. For some people, peeing is a way to heighten their sexual adventures and many people do see this as some sort of unique way to make their sex life a little more lively than the usual. In Pure Pee, you will see random girls peeing in various, random places. These are mostly in public places and the hot and sexy ladies doing these are aiming to bring out the best of these fun and sexy scenes. Pure Pee's primary niche involves a whole lot pissing, fetishes, and hardcore sex.
Sure enough, you will be encountering a whole lot of peeing and a whole lot of hardcore sex, that involves peeing. Some scenes are focused more on
this fetish, with a little absence of fucking, but the majority of the content has sex included. These girls love to pee in parks, parking areas, bridges, woods, picnic tables, behind a building, on a couch, and just practically everywhere. You will also be s
eeing these slutty females peeing on buckets, which they always want to fill up and dip their panties in – kind of odd but for those of you who find these acts satisfying, then lucky you.
Double penetration, threesomes, and anal are also to be expected in
this porn site.
Sure enough, even with the usual pussy and anal fucks, you will be seeing a whole lot of squirting before, in between, and at the end. These fortuitous acts are all promiscuous and I am betting all that I have that despite how odd it may se
em at first, you will surely be enjoying as you explore all that will be found here. So take a jab at it and enjoy your stay in
Pure Pee
.
Pure Pee Features
Again, another porn site from "ExtremeMovieCash" and it still comes out as exceptional, incomparable, and something else. Well, they do love their twist and turns in EMC. Like how most of their sites are designed too, this one does not differ except for the color schemes, the location placements of the links, and the content as an entire function. With PurePee, you are greeted by a rather dark background, emblazoned with some browns and grays. The fonts are easily readable and their colors even more so, with orange and gray as their primary color schemes.
I have come across this site some time ago but it was completely different from the one that is present now. They seem to have vamped it up and took it a notch higher with their updated menu tab and advanced search bar – something the other porn sites of the network failed to accumulate at the time being. When you are done registering as a member, you will be able to easily access all of the stuff that is being featured in the site. You can watch all of the available scenes and full-length films, as well as do other things that the site allows you to do. Finding the things you want is uncomplicated since the obvious reconstruction of the site. It is very organised and there are more things you could do compared to before. In the menu bar, you can access the home page, the movies page, the network page, the bonus site pages, and the member's area where you can log in with your username and password.
They have a movie index where you can see all of their dated movies which you can arrange alphabetically, by rates, by popularity, and by tags. The presence of an advanced search bar also helps you find the sort of videos you are looking for. You are also free to rate and comment on the scenes, as well as add it to your favorites. There are no photo sets though but that is not really important for me, the videos are good enough for my benefit. The site updated once a week before but now they have resorted to uploading twice or thrice a week, which is a huge leap, if you ask me. Although some files seem to look a little outdated, they still look pretty good.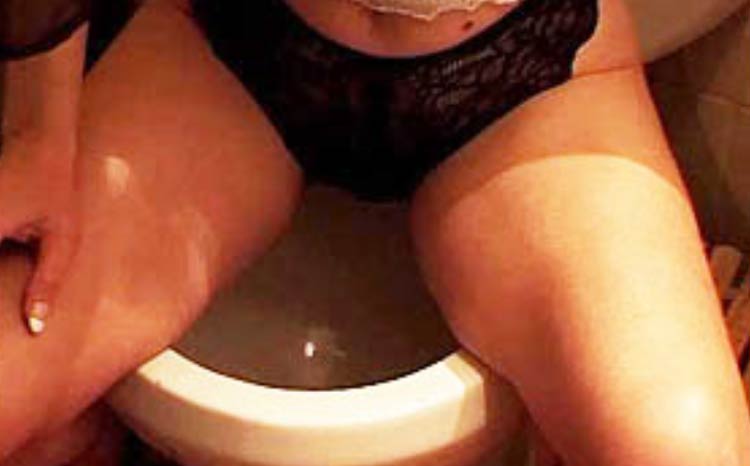 Pure Pee Contents
The site boasts of at least a hundred scenes at this very moment so it's only reasonable that they have numerous European girls to expose to the porn industry. Some of these girls seem like amateurs, while the other half is in between being professional or semi-professional. Either way, they are all stunning and hot, and surely you will enjoy each scene with them around.
Majority of the scenes are focused on a lot of pissing, which is what I have been implying since the start of the review,
i
t is then followed by superbly intense fucking in those public places
. The scenes are erotic and very steamy, to begin with. The entirety of it just leaves you erect for a very long period of time. Unfortunately, the scenes are heavily in German and there
are no subtitles available as of now.
In spite of that, there are still a lot of things that redeem this site and it includes the high definition videos it presents its subscribers. These HD videos can be streamed in your browser, as long as you have an up
dated Flash player. You can then view it in a 720 x 480 resolution. Saving it in your computer will also give you the same pixel resolution and in MP4 format. Sadly, there are no other options for this. There is no download limit and they have amazing vide
o playback so you can enjoy some more and have the chance to repeat it again and again, if you wish to do so.

month: –

trial: –

year: –
month: $29.95

trial: –

year: –