Only Breast Overview
I am the boob type of guy so if you yell or scream "boobs" at any given time of the day, I will most probably be hurling myself towards your direction without having second thoughts. So, imagine my excitement when I heard about Only Breast. I was giddy and I felt flurry and elated when I searched about it. Only Breast is a site managed by Extreme Movie Cash and was launched around January 2003.
The site name itself gives away the entire focus of this porn site but other than boobs, you also get your fair share of hardcore fucking and what other sexual plays that come before that. Sure enough, you will be close witnesses to different kinds of breasts, which I think are above and beyond C or D cups. This site focuses not only on the huge breasts these gorgeous ladies have like the site implied, it also turns a spotlight on the usual kinks when it comes to intense screwing. You will be seeing ladies being fingered to orgasm, you get some anal action, and you also get the usual pussy fucking.
Then again, breasts play an important part on this site as they are the primary subject. You see girls playing with themselves, rubbing and squeezing their juicy jugs. You may well be witnessing different men pinching these nipples. At most, whatever it is that is happening in each particular scene, you are sure to be very wary about the presence of these huge tits. Sure, some of them might be fake but they still are quite a sight. You also get a fair amount of real, natural breasts. No matter the quality of the breasts these ladies are in possession of, it won't be changing the fact that you are going to be watching plenty of gorgeous and busty ladies in hardcore sex scenes.
Only Breast Features
I personally think that Only Breast has come a long way compared to before when their site was quite the cheapo looking kind of site. I have seen screenshots of it, so there is no denying that their current interface is far more decent than the previous ones. Their site design actually looks pretty classy with the hues of brown. The font and the font colour coordinates well with the interface and the background. Their navigation seems fairly easy and overall, the entirety of it boils down to it being user-friendly.
Like most sites that belong to this network, the links can be easily located in the menu tab right on top of that huge slideshow, which by the way, features their latest updated scenes or movies. The menu tab consists of the 'Home Page' button, the 'Network' button, the 'Movies' button, the 'Bonus' button, and the 'Log In' button. It is easy from that point on if you are familiar with the internet, obviously. Home button takes you to the home page. The network button takes you to their mega site. The movies button will lead you to where all of their listed scenes and movies are. The bonus button will take you to the extra sites that OnlyBreast comes with. The log in button is where you will be feeding your username and password to enter this porn site. It does not get any easy as that.
Before anything else, I will have you guys know that in order for you to have full access to Only Breast, you will have to be registered and keep in mind that this is a pay site. A monthly fee will be collected or a multi-monthly fee, if your intention is to stay for the long term. You can also cancel or extend your subscription, if you certainly want to. All things on the site are strictly exclusive and they get updates at random dates. Sometimes once or twice a week, or once or twice a month. Their updates are erratic but they do update anyway.
There are no photo galleries that are accessible and up for grabs, like its sister porn sites. They simply just prefer videos, in my opinion. Aside from that, they have 1843 bonus galleries, live feeds, and personals. They also claim to have a free webcam chat but you are going to have to pay extra for that. They have amazing bonus sites that come free with your membership, so long as they remain in the same chain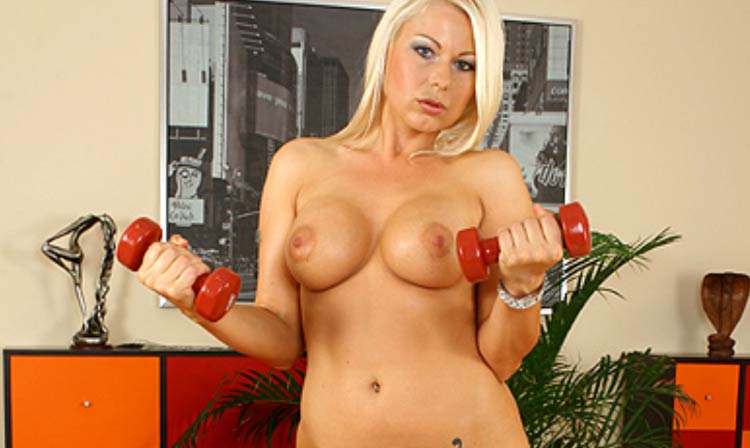 Only Breast Contents
Obviously, you will be looking at an abounding number of females with huge tits right here. These ladies range from slim to curvy but they all have huge jugs to be proud of. You will not be seeing anyone with C cups and below. These ladies are all gorgeous and hot, and they are truly skillful when it comes to using their big breasts. They love to give out steamy tit fucks and blow jobs. Sometimes, they play with themselves, squeezing tit after tit and pinching their perky nipples. Most of the time though, they let the guys do it. But it isn't just tit plays that take place in here. You get the usual fucking, so don't be too disappointed. It comes as a naughty package and pretty sure you will love it.
Some of the scenes are taken from full-length films, divided by six or seven. You get full-length ones, too. Right now, there are about 100 scenes since their last update and the site is steadily growing with their constant updating. You can either stream using an embedded Flash player or download these in your device in mp4 format. Both get 1280 x 720 pixel of resolution and they last for about 20 minutes each. No limit as to downloading and these are all exclusive.
month: $29.95

trial: –

year: –