Japans Tiniest Overview
There is hardly anything cuter than a Japanese girl, who is shorter than the usually short Japanese chicks. Imagine girls so short, that an average cock looks like a real monster next them… now, imagine that they are sucking and getting fucked by that cock. And that's what the Japans Tiniest offers to you: hardcore videos of gorgeous, but short Japanese cuties. Those who like porn videos surely met with this niche before, and it's certain that they liked it. Naturally, to make it nastier, the US studios are making the videos with monstercocks that look enormous, and they are thick as the arm of the girls. These Japanese know the drill too, and apart from the normal Japanese guys, in some scenes the girls have to withstand the siege of a big Black cock. The Japans Tiniest is part of the Erito network. This family of porn sites offers the members some really juicy, original Japanese porn, so if you are fan of the Oriental girls, you just found a good place to start exploring them. There are four additional sites you can browse from your account, and with the regularly coming updates, you will enjoy the great variety you get.
Japans Tiniest Features
When you open up the home page of the Japans Tiniest, you will be met by a modern and well-built website. The banner is large, but not enormous, so you can see the menu without scrolling down. Every important option is available from this menu, thus you can reach everything easily. Since the layout won't really change inside, you will easily find your way around. The menu will help you to reach the models' list really easily, where you can find the models' all scenes collected together. Also the bonus content and the DVDs are available, thus you can watch everything after a few clicks. Since the members' zone is the hub of the Erito network, it's quite evident that you can change the site you're browsing easily: the dropdown on the top can help you with that. The Categories menu list the videos by the main niches they cover, but the search engine may also prove useful. All of the videos here are available for online watching, and that's the only option you get here, because downloading is not allowed. Now there are lots of streaming only sites that offer you low quality, slow buffering and laggy playback. Fortunately the Japans Tiniest isn't one of those: there are 720p and 1080p videos streamed, and if you let them to load for a few minutes, you can enjoy the videos without lagging or buffering during playback. The picture quality is amazing, and the stream is steady; if everything is fine on your end, you will enjoy the videos without any problems. The Japans Tiniest doesn't have a mobile site on its own. If you type in the address of this site into the browser of your tablet or smart phone, you are going to be redirected to the Erito's mobile site. It's an easy to use, handsome interface that you will be able to handle it easily.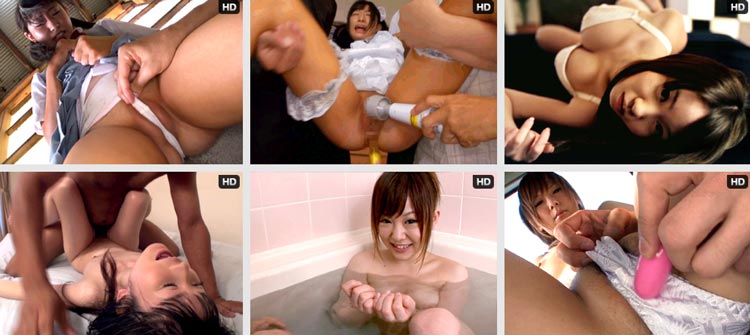 Japans Tiniest Contents
Japanese girls are quite short, and though they are cute that way too, the Japans Tiniest has a collection of videos where the shortest of AV Idols are going through some heavy sex. When you start browsing through the models' list of the Japans Tiniest, you will see that they are much shorter than the average Japanese, and even a normal Japanese's cock looks large next to them. These girls are all professional pornstars, and they represent two very popular niches: short girls, and Japanese models. This mix is quite deadly on its own, but it's also quite astonishing, that these models are mostly under 25, so they easily fit those barely adult categories too. However, you can also find here mature AV Idols with tight body and nice shapes. The Japanese AV Idols are not really fakers. It's probably because they don't really want to be porn actresses all their lives. This also means that there are mostly natural girls around, and though they are quite humble, several have really nice cleavage. The tight body of these girls has to stand some really hard siege, but they manage it really. It's surprising to see that the short models of the site have so amazing breasts, but it makes them much more tempting. Almond shaped eyes, black hair and a kinky approach to sex; this is what describes the Japanese AV Idols, and as you can see in these videos it's all true. The movies of the Japans Tiniest all come from Japan, and they originate from actual, inland published adult DVDs. These flicks are professionally made. They have everything featured in them that you would expect from Japanese porn. There are some heavy elements in these videos that some would frown on, but watching these cute, short girls penetrated by large cocks and dildos is exciting, and surprisingly arousing. To make it more heavier, the producers got themselves some well-hung Caucasian and even Black guys, thus making the girls getting literally impaled by them. If you like the high voice of Japanese girls, you will be really excited as you watch these videos, because these scenes feature heavy sex, and the models aren't just moaning, sometimes they scream out loud. The Japanese are not afraid of touching fetishes, so you can expect to see here some much heavier stuff, like a bit of BDSM now and then, along with anal sex, different insertions and lots of squirting.
"The website has been closed. But there is another good Asian porn site to discover: ERITO".
month: $29.99

trial: –

year: $9.99/mo