XXX Member Channels Overview
XXXmemberschannels proves to be one of the most interesting among the different porn sites available out there. It's like watching a real movie that has gone beyond the sexy and bold theme. This website simply features pornographic films done artistically to satiate a porn loving individuals' desire. This website was launched in 2010 and by now they have already a steady stream of followers.
The popularity of this website could highly be attributed to it being an HD porn site. That simply mean high-quality films for everyone to enjoy. They brag their ability to show videos coming from different websites. Why limit oneself to porn videos created by just one website, when XXXmemberchannels can take your to a wider world of pornography in just a few clicks?
.
XXX Member Channels Features
The niche for this website is mainly DVD formatted porn videos which include a lot of hardcore sex and shameless porn stars. To properly promote the DVD format, the website has a very catchy layout. Unlike any other website that would just line up their videos in rows and columns, this website has been properly crafted. The main page shows different pornographic videos with a short description and the actresses in each film. Much like those that you see on the covers of dvds. Just reading on those brief descriptions can already turn you. In that aspect, XXXmemberchannels is proving to be able to stand up to their niche.
The videos are downloadable and can be viewed in multiple formats and different devices, may it be on your PC, phones and even TV. The website doesn't have a photo gallery but has a huge load of hot and naughty videos. The last time I've checked, videos could drive up libido faster than just looking at photos of naked women. Not having a photo gallery shouldn't be an issue at all. There is an option for everyone to get a membership to this website as well. Needless to say, getting yourself to be a member of this website gives one an easier access to hot pussies and hot cocks. And yes, this website is amazingly equipped of pussies and cocks of different sorts.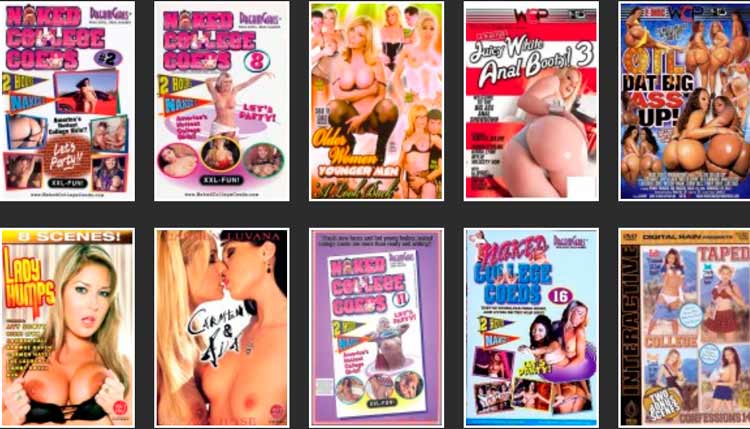 XXX Member Channels Contents
No matter how good the packaging is, the girls are still the main stars of the shows. A website is simply a website without these girls willingly showing their boobs, tits, and pussies. XXXmemberchannels has a wide range of girls showing amazing things, on their own or with hard cocks. You'll see a lot of banging and hear a lot of moaning in here. The reality is, this website has everything. Pick a nationality and they have it. Pick a category and they have it. The website features a lot of mouthwatering women.
From a sweet girl fucking a guy next door to hardcore sex addict being fisted. There are also films shot outdoors. The fun of giving a hard cock a blowjob in public locations is absolutely one of the adrenaline rushes of people looking for wild sex. Speaking of wild, hot party girls are also available here. Going to a party has always been fun, especially when it includes wild group sex. It doesn't matter if you meet the guy for the first time, it just adds more to the satisfaction. Imagine 90+ minutes worth of hardcore fucking? These girls offer as much fun to meet everyone's desires. Judging by how good these girls do their thing, they are no amateur in this business. 
The website also offers over 75,000 different videos and, sure enough, the girls did not just appear once on these videos and the more they get themselves filmed, the more that they master their craft. They can just easily put huge cocks in their mouths without any trouble at all. Their featured movie right now dubbed as "Throat Bangers #20" could attest to that. That huge cock easily just got inside the ladies mouth. With so much pleasure, the ladies took the cock in. The guy was equally pleasured by 2 mouths rigorously eating his dick. Being hit by the back door passing through their huge asses are a usual sight in this website too.
We can go on a long list of what these women can do. Did I also mention there are videos of 2 women sucking each other's tongue? Definitely a turn on both for both men and women. The different ways of being fucked are definitely covered here. However, the website mainly focused on hardcore sex. Every women have their deepest fantasies of being banged rough and being fucked the tough way. The girls in these films already got theirs.

month: –

trial: $1.98

year: –

month: –

trial: $1.98

year: –

month: $29.95

trial: $1.98

year: –
month: $29.95

trial: $1.98

year: –