Vintage Classic Porn Overview
As the porn industry brings you more and more websites, you are starting to realize that they are charging us a whole lot of money but their content is, without a doubt, going to trash. It is starting to seem as if all these websites are beginning to value quantity way more than quality. With the latest technology they are able to generate content faster than ever with each passing day but not a lot of care and effort are put into any of these videos. They are just a bunch of people having sex half-heartedly for the camera because they know they will get paid at the end of the day regardless of how they perform.
We all wish we could go back to the old days when quality was also valued. A lot of work went into making each movie and everything was made to perf
ection. There were no fake moans, or even better, no fake boobs! Well now you can put all of these concerns in the past and sign up now for
VintageClassicPorn
. This is one unique website that is a huge blast from the past. Here you will find a huge collect
ion of old porn from the 1920s to the 1980s! Yes, you heard it right. All the porn films you heard of from back in the day and the ones you consider real classics from your past are available right here!
This website has revived these incredible movies and
made them available for anyone who wants to watch them at a very affordable price! With 60% off on membership for a whole year, you can save a fortune on this website compared to all those with modern content costing a paycheck and a half! So get ready fo
r this ride back to the past! It's something you will never forget!
Vintage Classic Porn Features
The design of this website is perhaps just another unique aspect that we don't see anywhere else. The color scheme adds a great deal to the overall aesthetic atmosphere of the site. The main banner of the website is a collection of stills from the videos on the website. They are in order of their release decades. All of them are either black and white, in sepia tones or in dull colors. This builds on the whole vintage and classic theme, showing how the website really does contain treasures from your grandparents' times! The outline is in a soft tea pink that is a very calming color.
The background also contains dull, brown colors with vintage pictures and frames. All this comes together to give the website a dim feeling which doesn't pierce your eyes, so they won't hurt or make you feel stressed and you can stay on the website for hours just watching these insanely erotic videos. The lack of ads also helps you to focus on the vintage porn. There is no bigger turn off than when you are starting to jerk off and get into the mood but you are redirected to another page and suddenly you are being compelled to shut down ten other websites before you can continue with your video.
The different sections on the website are also very conveniently placed for the convenience of members. The first tab contains all the movies that were released during the last century. You can watch them as videos right there on the website. There are thousands of them and you can watch them for as long as you want. The second tab contains all the DVD versions of the blue films and porn films. These are listed with a brief description underneath the movie poster and you can see girls being fucked by other men and women. You can find whatever you like and you can start watching. The last tab is the best. It has a list of all the most well-known and popular porn stars. You can find an old famous name here and there. If you are an old member, then you are definitely going to have a favorite porn star.
So instead of having to go through thousands of videos to find one of your favorite porn star you can just click on their profile and find all of them in one place. This list also includes male porn stars which means that women can benefit from this as well unlike other websites that are extremely male centric. Once you sign up for the membership you get access to 3 other old fashioned porn websites by paying for just one! Not only that but you are also given the mobile site, which means you can take your porn stash with you, wherever you go!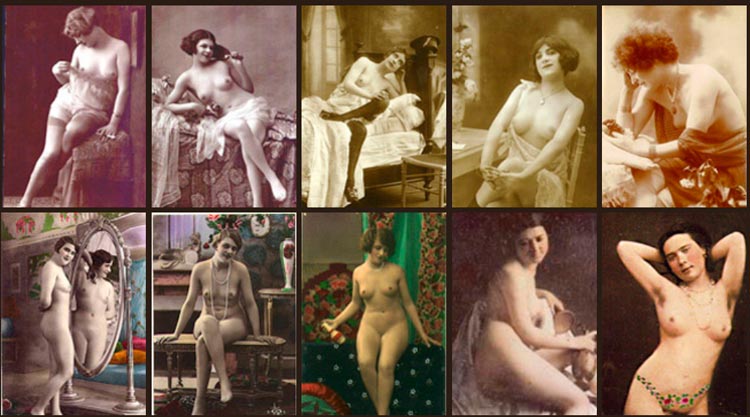 Vintage Classic Porn Contents
The porn on this website is, as it has already been settled, like no other. These old and vintage girls have only real curves and no plastic boobs or asses. They are all natural and perky, ready to be fucked and sucked. They are tied up, trained and even turned into doms! These girls have nice, round asses that are asking to be spanked. Watch their butt cheeks go red as they receive some old fashioned discipline! There are also harnesses and sex toys that are from the old and gold days, making everything a whole lot kinkier.
Anal isn't a new concept and you will notice this fact when you watch these films and watch a huge cock enter a nice, hot ass. You can e
ven watch live cam girls completely free on this website! This is only a glimpse of the erotic porn that you will find on this site. On becoming a member, you will realize that there is more to
VintageClassicPorn
than what meets the eye.

month: –

trial: –

year: –
month: $19.95

trial: –

year: $7.95/mo