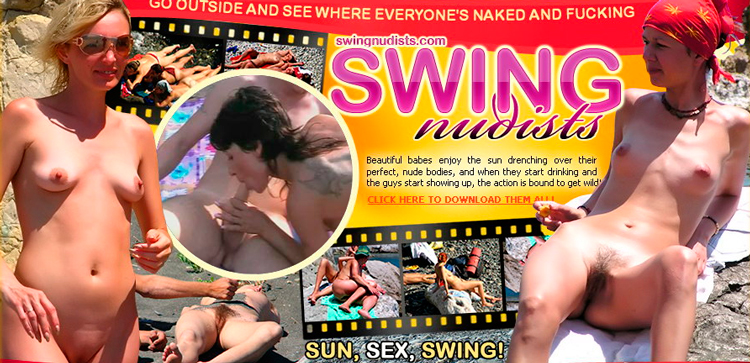 Swing Nudist Overview
Swing Nudists is a special porn site that features girls and dudes who are inclined to swing fun. They do their thing on the beach and a variety of outdoor locations. If you have a thing for sex on the beach and the thrill of getting caught in some public place, you will savor sufficient outdoor sex action on this site. The site has a special focus on the nudist fetish. The girls go out on the road and other places you wouldn't dare go in your birthday suit.
Swing Nudist Features
The home page is splattered with captions of the various actions in the pics and videos availed to members. At a glance I noticed that all the girls featured are nude in outdoor locations. It isn't easy to pick out their preferred color themes but there is a hint at pink ribbons that host banner messages. I think the natural green background hue is used to capture the overall theme of outdoor action. The site has few browsing tools to help you around. You are basically on your own once you hit the home page. There are some links that lead to the member's area though. Members are also privy to a free tour across several categories. There are no bonuses or live cam shows to sample but you are guaranteed exclusive content on the site. I could also access the content on the site with my Smartphone and cruise through the pages with ease. Navigation is obviously jerky, but I guess it is their way of getting you to stay active as you sift through the piles of content. Of course, there is no search tool but you get to access the content with the basic tool; scrolling. Content can be downloaded to a range of devices. Users are treated to exclusive videos and images that are updated quite frequently. I loved it because I could access new data every few days.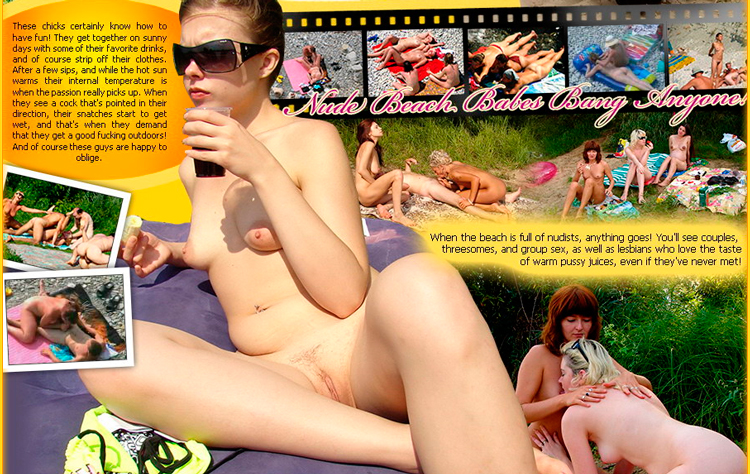 Swing Nudist Contents
The girls are absolutely attractive and sexy. They are daring and hot. The dudes are served hot sex on the beaches and other outdoor places. I loved the videos of models walking freely in public places in their skin or with some string straps wrapped around heir buts and pussies. This naughty dummy lingerie serves to attract more attention to the bare goodies that hardly cover anything up. They are creative naughty ways to scale up romance and titillation. The girls featured on this site range from very tender hot sexy amateurs to middle aged women with well curved out features. There are some milfs scenes too. All the scenes I watched on this site are captured outdoors. The site is largely a tourist nudist sex outfit with a lot of scenes featuring models and dudes that seem to be on holiday on beaches and other outdoor places. There are several scenes that show nude pornstars walking in outback places with rents pitched in remote locations. There are many videos and images to keep you entertained. The videos and pics are high quality files that are pleasant to the eye. There are several high definition videos and high resolution photos on the site. There are no zip file downloads for users on the site as yet. I could count way over 200 movies when I visited the site. Each of the scenes has a 20 minute playback time. There is no limit to the number of downloads you make. The files come in AVI format. You get over 233 galleries to visit. Each of the photo sets comes with 67 pics captured in High Definition.
month: $29.95

trial: $19.95

year: –