Sweet Sinner Overview
When hardcore sex meets erotica, the next thing that you can count on is an explosion of orgasms; one that you are really looking forward to if you are reading this review. Remember the last time you got horny and dared to think that your stepmom was a good catch? It doesn't matter how long you have been entertaining these thoughts, you could never act on them. However, you are about to stop into the world where sinning does not have dire consequences. It is the world where stepmoms and stepsons fulfil their coital pleasures. Now, those thoughts that you had about your stepmom may not seem so dirty. SweetSinner will delightfully surprise you and fulfil all of your sexual desires at the same time. 

Although
SweetSinner
sounds like a site that only showcases
stepfamily members doing the nasty, it has so much in store for you. Apart from husbands cheating on wives,
SweetSinner
also treats you to flicks that feature bosses and their employees getting kinky in front of the camera.
SweetSinner
is a rather large site that caters to a good number of fetishes. As the site sources content from its original studio, you will be guaranteed of a
lot of amazing flicks that are coming your way. The sexual encounters that you see on this platform are standard hardcore. The quality of the videos is enviable especially because they embrace a
1080p
viewing. The site may not stand as relevant competitio
n to long existing adult sites that have been existence for long-standing decades, it has proven of amazing content. It is about to excite you in ways that you so much desired.
SweetSinner
is not a playground for the amateur, on the contrary, it features e
stablished porn stars
who
know what you require of them and intentionally go beyond their call of duty to entice you. For a total of four years of existence, the adult site has been cable to build a collection of 696 videos that are over 30 minutes in leng
th. All of them are full-length videos and you will not miss a moment of the action
SweetSinner
has made its presence known in the virtual world and thousands of members are signing up not only to enjoy hundreds of scenes but also over 1,100 picture sets t
hat you will truly enjoy and adore.
Sexual deviants have never been this sexy. If only real life were as sweet and sinful in the way you witness on this site.
SweetSinner
shows that limiting the potential of relationships is the recipe for sexual disaster.
Of course, the Fame Dollars Network is one that is deserving of your attention. It has over 122 sites listed under it and signing up to
SweetSinner
is as good as signing up to them. If you feel the need to diversify, the countless flicks are waiting to ta
ke you to cloud nine if you let them. Members can also enjoy extras such as live feeds.
Sweet Sinner Features
Touring SweetSinner is a real treat. There are a lot of hot porn stars to look at and they give you the eye candy that you need. As a relatively new site, you can expect only the latest website design and features that make your exploration on the site very delightful. The member's area is where all of the magic takes place. The layout is just perfect for the site and navigating through the collection is easy as pebbles. Of course, you will get a closer look at the previews, the upcoming scene updates as well as all of the videos that are featured on this platform.
Searching and sorting is also an easy process because SweetSinner has provided you with all that you may need to make your tour worthwhile. In case you want to know even more about the porn stars, you can take advantage of the model's index. SweetSinner is a growing site and the updates are better than ever.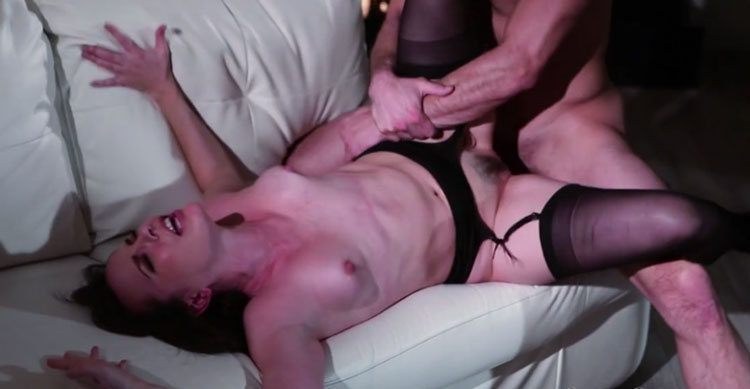 Sweet Sinner Contents
The beautiful porn stars are amazing in every way possible. They already know that their job is to entertain you and they do it perfectly well. In regards to their physical appearance, all of them are gorgeous. You will be stuck on looking at them but they know just how to destruct you with the right dose of action. A few of them are all-natural but most of them have physically enhanced their physical features such as their boobs and their round asses. They believe in bigger being better. All of the porn stars are in different situations, therefore, you will only get to enjoy them in different capacities. Either way, you will absolutely love what you see. 

All of the sex sessions are truly intense and you will thoroughly enjoy all of the sexy moments that the site has to offe
r you. Do not be afraid to strip down and pleasure yourself by rubbing your cock or flicking your clitoris. It doesn't matter how you like it, you will find it all on this platform and brunettes dominate the platform with the girls being the likes of Dillo
n Harper, Katsumi, Lisa Ann and Lily Carter among many others. You already know what these
hotties
are capable of but they still find a way to surprise you. The action is hardcore and it includes big tit caressing, dishing out blowjobs amongst many other s
exual acts. All of the porn stars make this adult site truly worthwhile. All of the scenes are personate and they will obviously be memorable. The site does not
leave anything to chance, therefore
,
count on the best
.

month: –

trial: –

year: –

month: –

trial: $2.95

year: –

month: –

trial: $2.95

year: –
month: $9.95

trial: $2.95

year: –