Sssh Overview
Sex is a very important part of our lives. We all do it. Some more than others of course. But some people out there are looking more to make love than to have sex. It is often believed that 'making love' is just an euphemism for having sex. But the two are very different. In the case of making love, is about when two people strip themselves of not only their clothes, but also their insecurities and show openly their vulnerability. While having sex is more about just two, or probably more, who are just there physically in the act. For many, sex is just freely available, and for those to whom is not, there is the always handy porn videos. The porn industry has changed so much from the time of its inception decades ago. From an insignificant business that started in shady back offices to the very massive adult entertainment industry with their own events and award shows, the whole porn industry has boomed massively. There is genre specific porn out there. Even the most uncommon fetish that you could possibly think of would have its own porn site most, probably. 
But, there is one big problem in all of this. Most of this porn is targeted towards men. It is very obvious with all the overly
empathized
sexual acts. Making love is an art which is very rarely or almost never seen in porn. Porn is only about the physical aspect of it. Porn videos are exclusively made for men. To help them have a good time when they jerk off. Porn videos just are about the fucking. This has its own audience. B
ut what if you are seeking more?
Take women, for instance:
not many of them like porn videos. They find it too mechanical and obviously targeted towards a man's pleasure. For them, the whole act in porn is overly sexualized to the point it does not come across even a little genuine. A woman knows what really turns on another woman,
and it's
not what they show on the porn sites. Women ne
ed more than just penetration t
o completely arouse the sexual being in them and every fiber of them. And this is where
Sssh
 steps in.
Sssh 
is made by women for women. This is more than just your average porn site. It is created keeping in mind of a woman's likes and dislikes.
Sssh
 is an erotic website more than a porn website which is created by women. The content is not just sex centric. It is a whole lot and more. They do not
just show
case the same old videos and images, but they take a step further and have even dating advice, relationship talks, general advice columns and much more. There is never a lack of choice when you are on
Sssh
. So
,
head there right away to take a look and see what we are talking about.
SSSH Features
Were you amongst those who used to sit up late all night reading the most famous romance novel of your time? You always dreamt of the fantasy depicted in the novel and fantasize about the wonderful things written in the novel? Sssh is a site that will take you to your fantasy world, reminding you of your favorite romance novel. The home page of Sssh reminds you of the cover of your romance novel. A unique combination of purple, light blue and off-white greets you on the home page. With a very pleasant color combination, the site can be viewed in two languages – English and French. The choice is yours, and you can also switch between the two languages. 
 
You will be astounded to watch the tour page, with a hot blonde slut in a sexy night gown. A welcome note on the left with updates about the website below it offers you details about what Sssh has to offer you. The hot siren's image is used as the title image, and under the heading, there is a slideshow of some of the best images that the site has to offer. The slides change every five seconds, and entice you with the sultry and sexy poses. This is enough for you to get turned on. This seems to be a real masterstroke on the part of Sssh to get you into a mood to turn off.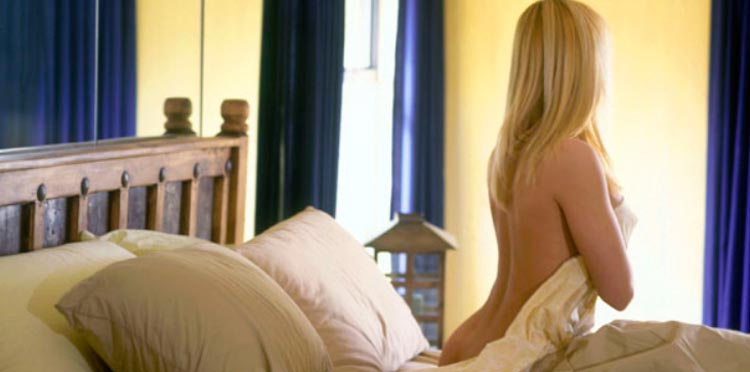 SSSH Contents
You will be in for a treat once you take a look at the women that are there on Sssh. The women are multiracial with amazing and sexy bodies. All the images, videos and every other content here is from a woman's perspective. But that doesn't stop guys from enjoying the sirens in Sssh. In the member's area, you will find a section that helps you understand more about yourself. Remember, this site has been made for women, so this section actually helps a hot and sexy girl to know her body better. In this section girls get to know how to masturbate and get to know more about their sexuality. You can also find hot lesbian action on this site. The lesbian action not only turns a sexy chick, but also any man. There are numerous sections that are relevant to any girl, such as beauty, style, health, sexual fitness and many more. The best part of Sssh is that the site is managed and maintained by women; thus, the female perspective is not compromised with. 
 
With over 200 videos in high definition, you can watch all your videos either on the website in Flash Player format or can be downloaded. Numerous photos are available in 1600×1200 resolution. All pictures are very professionally shot, ensuring that the quality of girls as well as the service are impeccable.
month: $17.95

trial: –

year: $99.95