Sin Drive Overview
I have a confession to make. I have three external drives. One for files, one for movies, and one for porn. Can anyone relate? Because honestly, I feel bad about myself. The porn drive is even the one with the biggest memory – a few terabytes to be exact. That is how much I love porn. However, we have found a porn site today that has made me thinking of wiping my external hard drive clean. It is another kind of drive, an online one, with some of the best porn videos that I have ever seen. 

Well, maybe I will
be leaving some of my favorite and weird
hentai
stuff in there because the porn site that we have found only caters to live action (which is real people), but other than that, I'm thinking of taking the leap already. What do you think? Maybe you will do t
he same to once you have already seen the site.
The porn site that I am talking about is called
Sin Drive
, and it is where different high-quality porn sites meet to offer their fresh content. What's more is that it offers these videos in the awesome
4k
tech
nology
!
If you have not heard of this before, then let me tell you a bit about it first. It is the highest definition of video that we can get to enjoy today. It is even higher than the usual high-definition or HD quality. You have not experienced a clear
video yet if you have not seen a
4k
video even just once in your life. It is a game changer, in fact
, I might be having some difficulties watching regular videos from now on, because I will find the quality inferior, never measuring up to a
4k
one. We cou
ld only hope that someday all of the porn sites would have the
4k
technology
, but for now, only a handful is offering it at the moment.
But don't worry, because of
Sin Drive
, we are never going to run out of
4k
porn videos to download. We will even have a l
ot of these new videos every day, because like we said, it features the best out of different websites – and each of these guys would upload a video daily or weekly, then that means, a couple of videos daily for
Sin Drive
itself. It's great!
Now we know you
want a piece of this action already so don't worry bro, we got you covered. To gain access to all of the offerings of this porn site, all you need to do is to sign up for membership. You may do so by clicking on the "Register" button on the site'
s homepage. It would then lead you to a separate page with the registration sheet and select the access that you want. You only have two options anyway, a monthly one and a one-year plan.
Sin Drive Features
It isn't that surprising that the porn site opted to feature their techie features above all else because it's probably the best features of the site. Surprisingly, the porn site's website design is just minimal and simple. It used a simple pink and black color theme, and that's it. You won't see any flashy banners and most of all a lot of advertisements. Although, there is one ad at the very bottom of the page announcing a launch of a new porn site – Messy Wrestling (which is coincidental, the next porn site on my personal to-do list). 

In this light, its welcome banner indicates the following site features: 4k definition, mobile-friendliness (which means that you can access the porn site and all of its contents through your phone), and finally, that the site is completely safe and secure. 

Scrolling down, you will see the thumbnails that present the latest videos in the porn site. I would like you to focus on the right side of the page. You will see there the different ways that you can sort out your videos. My choice would be via websites. In this way, you would also get to see the different websites that SinDrive features on their site. 

The last part of the page, below the ad that I was talking to you about earlier, is also something worth looking at. It contains the links to all of the categories that you will find on the site. There are a LOT of them. In fact, they have covered mostly all of the general porn niches that you can think of, and even the few rare and weird ones for those who love different fetishes.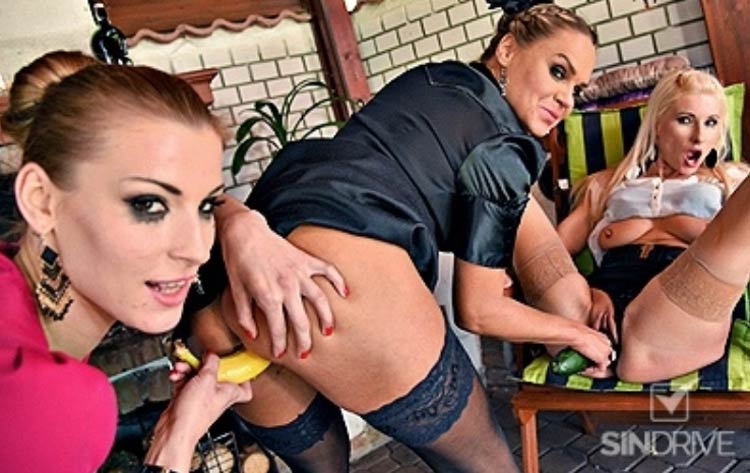 Sin Drive Contents
Like I said, it concerns different porn sites. Hence, if each porn site would have a thousand girls on their network, then that would mean that you are going to get ten thousand ladies in all at Sin Drive, and this is only a huge underestimate. And these ladies are different types and ethnicities too. We are simply getting the best out of the world of porn all in one place. After all, the porn site itself is called "sin drive"! 

As for the videos, let me just mention a few of the categories and names of the porn sites that we have found to give you an idea of the vast collection that this site has. For the categories, the most
interesting ones that we have found are underwater sex, ripped clothes, foot worship, and sex fight, just to name a few. As for the websites, expect to see content coming from Big Tits On Screen, Blowjob Casting,
PreppyOnes
, and Sex In Jeans, again, just t
o name a few.
month: $24.99

trial: –

year: $49.99