Sex POV Overview
Imagine being part of an adult site that allows you to enjoy its scenes from your point of view. Nothing else but just you and a sexy model, getting kinky together and servicing a big cock as if she was getting intimate with you! While the imagination is something that you can rely on anytime you log into SexPov, they are fantasies and desires that you are definitely going to live out. The hardcore sessions that are portrayed here are 100% believable and they leave you fully satisfied. The concept on this adult site is very simple, it involves a model and a guy taking part in a sexy action that is filmed from your point of view. The site is a sum-total of everything that you have ever considered as sexually satisfying! 

SexPov
comprises of a variety of sex sh
ows that will make you hot under the collar. It is made up of a collection of 208+ videos that treats you to hardcore raunchiness in its best. Granted, you have been able to enjoy
Pov
shows on other platforms but not in the way that you will be able to do
here. The fact that the
hotties
are interacting with
an 'onscreen
cock' simply lets you know that you are in total control. The HD Videos on this site promise you crystal clear clarity. The difference between
SexPov
and other
Pov
sites is: here you do not
see any man's body but this is only about you and the model. If you are a porn lover then you know the sight of a man's pudgy middle or washboard abs may ruin your fantasy but worry not this is the last thing you could think about on
SexPov
. The site could
not choose a better name!
Although
SexPov
is the point of view site of your dreams, it is not all about dishing out blowjobs and
handjobs
,
you will still be able to see pussies getting filled with a throbbing cock. In the face of such pleasure, you will n
ot be able to contain yourself. Established in April 2014,
SexPov
has been in existence for a total of two years and so far and it has proven that it is a platform that can be relied upon. The mix of amateur girls and a few
pornstars
gives you the greatest
bang for your buck. You will not be disappointed.
Sex POV Features
SexPov is a site that understands the importance of first impression and as such, gives you the kind of user interface that is easy to use and will also ensure that you make the most out of this pleasure portal. The site is stream-only but the HD quality of the streams is truly incredible. You will be in for a great treat at all times. SexPov accounts for a playback quality that is definitely enviable. Even though the platform does not have any images, the scenes are a real treat. The members' area is most certainly worth mentioning, seeing that you will get a good taste of the platform through it. 

Searching through the site is very easy, especially when looking for the models. You simply have to make the most of the advanced search function. This saves on the time that you would use in making individual searches. This also showcases the specific of the videos streams that you may want to know. SexPov has lengthy descriptions that let you know exactly what is going on inside the portal. 

Viewing comes in a variety of options, letting you choose the one that works well for you. With the promise of three or four updates a week, you will have every reason to log into the portal at all times. The site will definitely meet your expectation in terms of the models, the interface features and everything else in between.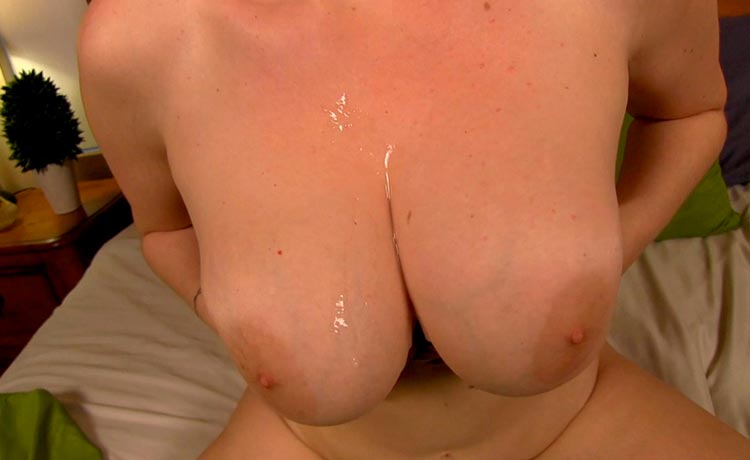 Sex POV Contents
SexPov will make all of your virtual sex fantasies come true with the sexy models that go above and beyond to ensure that you experience pleasure in a way that you never have experienced before. All of the models are absolutely beautiful and they show you that spending time with them is the best decision that you could ever make. Usually, some of the flicks present storylines while other girls simply love getting down to the nitty-gritty. 

They are excited to leave their slut-stamp on you, promising to give you the sexy treatment of your life. The site has a majority of brunettes and blondes and a number of countable red
heads. Therefore, there is something for everyone. If you have been hoping for some
Pov
action with a full blonde with thick blonde hair, extra-large tits, and legs that do not quit, you will truly get here. The beauties do not slow down. They also satisfy
themselves and you can expect some fingering action there. They bring their A-game to each and every scene.
They do not need to beg for your attention
, their beauty alone will sweep you off your feet.
SexPov
definitely did a great job of picking
out the sexiest fresh faces to excite you. For a period of five to ten minutes, the models go out of their way to ensure that you have a memorable sexual experience. They are the real deal when it comes to getting you hooked and transporting you all the w
ay to cloud nine and leaving you there.

month: –

trial: $2.95

year: –
month: $19.99

trial: $2.95

year: $99.00 – $8.25/mo