Puro Latinas Overview
Latinas are a predominant and essential asset to a number of porn sites that we are graced with in this generation. They are a fundamental part of various sexual genres and it is not too hard to see why. Equipped and loaded with gorgeous faces, banging hot bodies, and a brew of sexual appeal, these ladies are openly welcomed into any sexual liveliness. Now, in this bustling era where almost a huge percentage of porn sites dominate parts of the World Wide Web, it becomes pretty difficult to find a really good and really worthwhile site. There are hundreds and thousands of these porn sites and a number of these focus on Latin chicks. So, how do you know that you have landed in an excellent, rewarding, and worthy one?
I am very sure you would be looking at a lo
t of factors and circumstances, and I am almost certain that you will be putting a lot of these into consideration. Moving on, when you hear the word Latina, you would imagine a woman sheathed and garbed in luxurious russet coloured skin, charcoal or chestn
ut tresses falling down their faces, dark eyes smouldering onto yours, lips rich and supple – yes, these Latinas are truly a sight to behold. Then the question comes right up: where do we find such ladies and where do we get them to strip down all their clo
thing and beg for the pleasurable?
PuroLatinas
of course!
This site is home to a bountiful of hot and sizzling Latin chicks that want nothing but a full bag of dicks and balls, with a little plate of pussy on the side.
PuroLatinas
will put other porn sites
that in engaging in the same genre, to shame. It is all about the hot and sensual Latina sex, it being a tad hardcore. These banging
mamacitas
like everything from anal, blowjobs, tit jobs, hand jobs, masturbation, threesomes, gang bangs, orgies, to toys o
f pleasure. They do not necessarily just present man to woman action, they also engage in really steamy lesbian sex scenes. You will see these Latinas lick some pussy, deep throat some cocks, and get rammed by a number of different dicks. There are no cond
oms used and every single thing is hardcore and bare. Very raw and very intense. Something all of us love, apparently.
Every angle of their hardcore intercourse is caught on camera and they could not be any lewder and smutty. Even those two words seem l
ike an understatement as each scene is oozing with tons of intense sexual activity. 
PuroLatinas
has been around since November 2013 and is under the EMC network. This Hispanic-styled porn site is worth checking out if you like these russet skinned vixens g
et into hot action.
Puro Latinas Features
PuroLatinas has a very simple website design and that is why I think it is good. I do not need to worry about getting lost in the sea of confusing links and what not. It is mostly covered in a maroon-hued background, its layout slightly bland. Font colours are a mix of red, white, and black. Font styles are very readable and they are sized just right. Video thumbnails and video caps are framed in slick grey frames and they feature really steamy and hardcore stills.
PuroLatinas, according to their cheeky tag line, is the home for the world's hottest Latinas. This tag line is just right beside the site's logo and other lines they have come up with like weekly fresh faces and incredible bonus content. Before I shed light on anything else, before you get to watch any of the videos PuroLatinas has, you will have to join, sign up as a member, and pay the plan fee. No, there is no trial version available at the moment and everything else will be completely accessible right after you have become a premium member. If you have any inquiries, the site features a 24/7 customer support page and a billing support. Once you have found yourself on the site, you will immediately notice that everything is served straightforward and without hassle. 
You will notice the top bar, with tis row of menu links like "Home" for the home page, "Network" for the EMC network, "Log In" if you obviously wish to log in, and "Updates" for where you will see their latest added content and their newly updated stuff. For PuroLatinas, you can rate the scenes you have watched, as well as save your favourite videos for future use. There is no advanced search bar and there are no filter tags, as well. No photo sets or galleries exist here but there are video caps to sub them. For your PuroLatinas membership, you will have access to bonus sites under the ExtremeMoviePass network. You will be introduced to other sites like Sex Fair and Her First Kisses.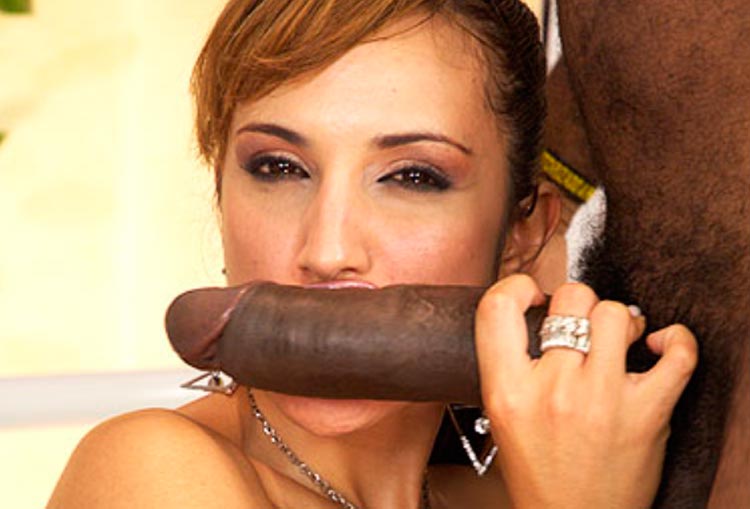 Puro Latinas Contents
PuroLatinas, is, of course, a place where you can find the hottest Latin chicks around. They have a whole abundance of them and you won't' be finding this site scarce or barren anytime soon. The ladies of this site are all equally beautiful and they have personalities, to boot. Some of these girls may be brunettes or blondes, some slim or curvy, some short or tall – but one thing that links these women together are their insatiable lust for sex.
These Latin women are being filmed doing their nasty deeds and you can easily watch these in really go
od quality. You can either download them or stream them on your browser. Streaming them will require an updated version of Adobe Flash while downloading them will let you save your file to your device in MP4 format. Both have a pixel resolution of 640 x 4
80. As I speak, there are 50+ scenes available and there is no download limit. Of course, the majority of the scenes are in Spanish and some are dubbed in other European languages. No subtitles at the very least but that does not necessarily mean it'
s bad.

month: –

trial: –

year: –

month: $29.95

trial: –

year: –
month: $29.95

trial: –

year: –