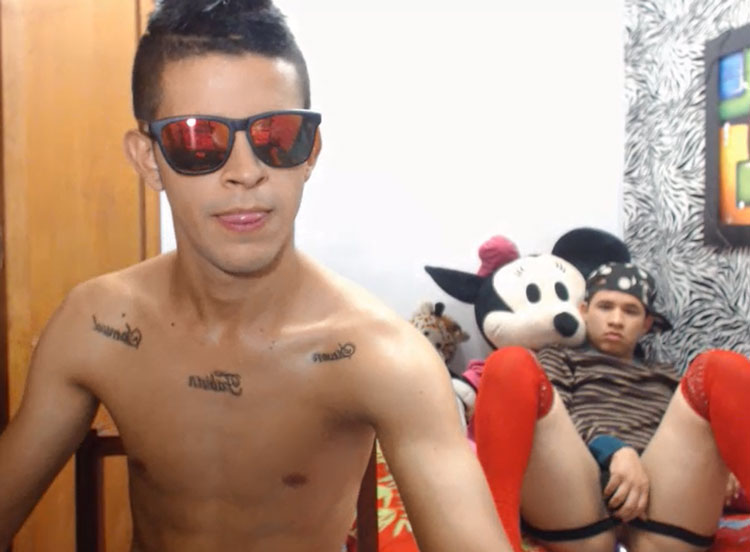 Next Door Chat Overview
Some weekends can be very boring; everybody has gone out and you are left alone. You have moved from the kitchen to the bedroom looking for something to do with your time. Then you decide to surf the web for some porn. Not really impressed by what you have seen so far, you decide to try webcam chats. You have never done one before but you have heard they are great. You come across a number of chat sites but yet you are confused. You are looking for an all guy site. You just need to talk to someone or may be watching them make a show. If you are in this situation, try Next Door Chat. This is a site the features only, guys. They are ready to entertain you through the live webcam. Next Door Chat is a great chat room where you meet these very macho men all available to keep you busy for some time online. They are ready to please the viewers and will do the viewers bidding. As you browse across the site you will be impressed by the ease with which you are able to find what you need. Although there are mainly guys on the site, it doesn't mean it is only for gays. Whether you are gay or not, you should be able to find a guy who is ready to do your bidding. Note that you must not go to the site to see the guys strip tease for you. They could if you requested. However, there is also the opportunity to just talk to someone and get the week's build off stress off you. On this site, you get to meet men from all over the world and you don't get to move from the seat in your room. The site offers webcam sessions in different categories. A user can choose to chat only with mature men; others can choose to chat with muscled men while others can choose to chat with gay men. That is how well the site is organized. It is possible to take part in webcam shows that are free. These are usually referred to as party shows. In party chats, many users will be in the chat room at the same time. If you are not willing to sign up, you will be able to watch the webcam but you will not be able to participate in the text chatting. The other type of webcam option is the Gold Show. Gold Shows require a user to pay a fee. The starting cost for a gold show is $0.9 per minute. For the show to commence, the model has to be able to get the chat members, give them tips so they can accumulate gold credit. The model has a gold credit goal that he has to reach. Once he attains his goal, the show can then begin. There is also the option to go on private chats which take place between two people; the model and the member. Private chats range from $0.9 to $4.99 per minute.
Next Door Chat Features
The website of Next Door Chat is quite good and detailed. There are a lot of tools to facilitate browsing. The pages load easily; even as you click on a models name, the model's page come up before you even blink. It is very easy for users to find exactly what they want as the site has eased the job for them by placing the different webcam sessions into categories that are easily recognizable some of the webcam categories include but are not limited to; Asian, guy next door, big cock and latino. Once you click on any one the category, you are presented with a page where models that meet criteria for the category fall. The site also includes a search box where users can type in keywords to quickly locate content. On the site, it is possible to find models by sort them into language, regions, and features. You can have webcam chats on the site in 8 languages which are; English, French, Spanish, German, Swedish, Italian, Portuguese, Dutch. You can also sort by regions which include all the six continents. Then you can also sort features which include; party chat, HD, Gold show, high quality, audio and phone.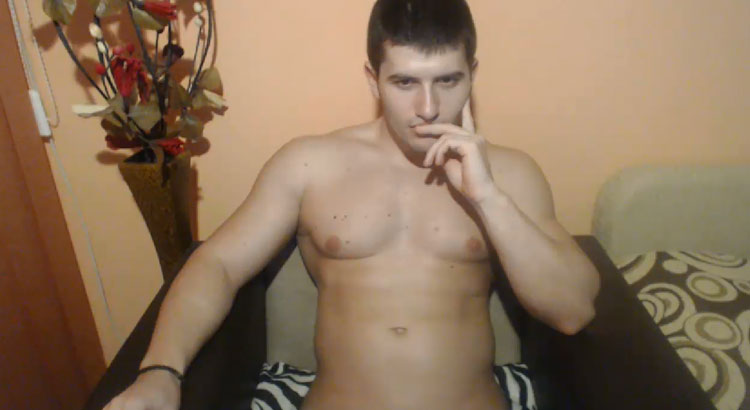 Next Door Chat Contents
The models on this site are many and diverse. Given that they are coming from all over the world, you can expect them to have different build and physique. You will find those that are muscular and those that are slim built. The models are presented in the content area of the homepage. They are arranged in pages with 20 models represented per page. It is possible to skip the page number by inserting the page number that you want in the "go to page" box at the bottom of the left-hand corner of the page. You will find a model like a 24 years old Randy Amores from Greece. Randy is gay and he says he is excited by the idea of having sex in public. There is also Jay Kockrocker a 25 years old male from the US. His aim is to get dirty and naughty so you can get off properly at your end. You can choose the quality of the webcam that you will like to watch. You can watch in HD which is the highest quality or high-quality format which is lesser than the HD format. There is also the possibility to choose a phone version as well as audio.
month: –

trial: –

year: –