New Sensations Overview
Start your day with one of the best porn sites out there. It has everything you will ever want on a porn site, from girls that are awesome and hot, to guys which will give their best to satisfy those girls, in various ways, ways that you cannot even imagine. The site is called New Sensations and just like its name, you will get to experience some new sensations, and so much more, as members get access to many perks, which the regular visitors can only imagine.
New Sensations Features
Now, a site is not as good as its content, especially if you cannot even see the content, with all the bloat ware and other adverts which you never want to see in a site. Well, luckily, this one has the design of a professional site, and you can see that right from the start as you enter the home page. As many people have explored the Internet, they have come to worship this site and its superior design.
As you enter, you get to see many photos and videos, straight away, and that can arouse a person instantly. Furthermore, as you go down, the site keeps on giving you, previews, videos, photos and pornstars, everything a person wants in a site. Though, the content given to the visitors is spoon fed, only by joining can a person see all the details, all the full feature videos, and so much more, in fact.
Once you join, you get those sorting options, the search bar, and many other things that a person can use to find the content quickly. The site also runs with no lag, something to be praised, as there are many videos, and most of them happen to be loaded at the same time. You can also view it from your mobile devices, all of them, in fact.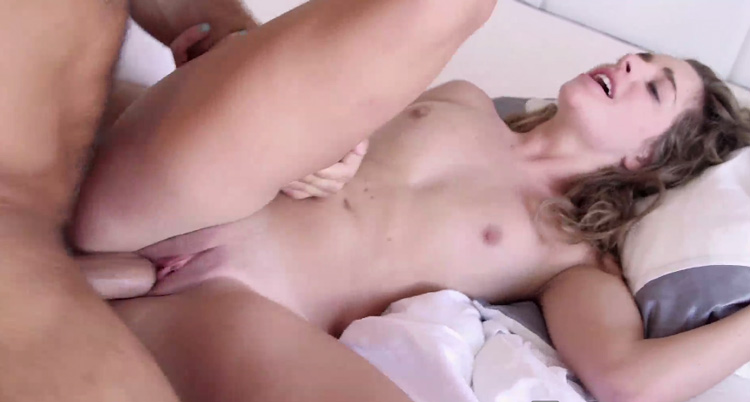 New Sensations Contents
As the technical details make way for the other stuff, the things that you would want to see as soon as you enter the site, now come the beautiful girls and the hot guys, the amazing content. They are all professionals, which you can tell by their behavior in the videos. They do know what they are doing, and what is more, they love doing it. Such great sex you are unlikely to find elsewhere and in so many different niches. You get to see blowjobs, lesbian sex, anal sex, rope action, gangbangs, threesomes, and whatever else you might want, and all of that in full HD. Yes, the videos are crisp and the resolution brings to live those details, the cumshots and the like.
What I also like is that you have many pictures, over 6000 galleries, full of content that you will never be able to explore, as there is so much of it. With over 1200 videos, DVD's included, all of them lasting from 30 minutes to up to two hours, you get to see many things here, and download, if you should so please The formats available for downloading are, MP4 and FLV for the videos and ZIP for the photos. You also get over 11 sites to explore, and they are full of various content, all updated daily, across the network.
month: $29.95

trial: $4.95

year: $9.95/mo