Making Gay Porn Overview
If you have a playful mind, I'm sure that you've had plenty of wild imaginations. Those imaginations you've been thinking while wondering in the depths of human sexuality. Just in case, someone hasn't told you yet, those ideas are precious. Those can be used in real life situations or even in directing. You may even have the talent to create something new out of those imaginations. And we have a perfectly good way in which you can make those ideas into reality. Making Gay Porn is the newest and most unique gay bareback site for you. It allows its viewers to become directors as well. It's one of the most beautiful aspects of the site. It gives a chance to aspiring directors, or even just too horny beings, to recreate scenes or make new ones firsthand. If you've ever wondered what it feels like to be a porn director? Or do you want to see the actual happenings behind the scenes? Making Gay Porn surely fits into your wild mind.
Making Gay Porn Features
Making Gay Porn is a member-only site for every gay porn lover. It gives a lot of benefits to its members aside from the fact that the high-definition videos are the best in the gay porn industry. Upon joining the Making Gay Porn community, you'll enable yourself to access the largest and hottest gay porn sites in the industry. There are plenty of bonus sites for you like HDK Fisting, HDK Raw, HDK Central and HDK Men. These sites will not fail you for every horny want of your being. The site promises every member to get 100% access to these bonus sites with 500 exclusive videos and 1000 photosets. If you're feeling hornier, you can always download the videos and photos. This will allow you to watch them without any internet interruption. All you have to do is prepare yourself with some wild anal sex. When talking about convenience, you'll have trouble free porn marathon when you can watch these videos straight from your gadgets. The site has provided mobile accessibility so you can watch all the porn that you want whenever and wherever you are. and you'll never be hang up since the site is always updated with hot gay porn. This site has a blog which is available for every member and non-members. It gives knowledge to people on the tricks that one must do in order to have a good porn movie. This is beneficial to those aspiring directors who want to have a movie of their own. This site does not only benefit your cock but as well as your mind.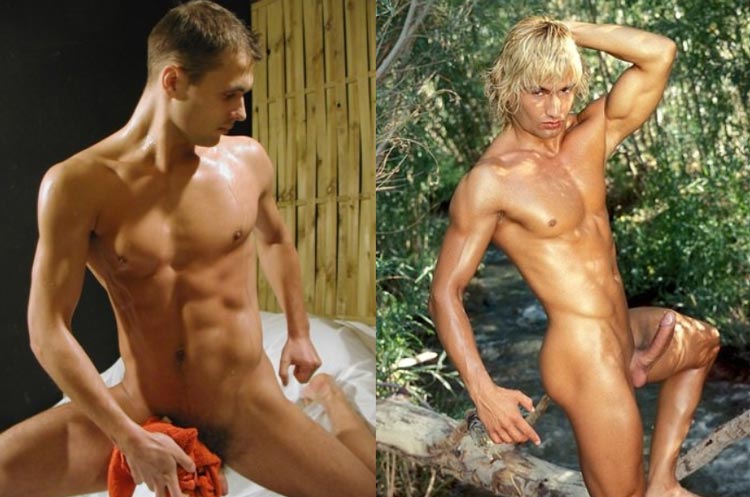 Making Gay Lovers Contents
Making Gay Porn is not your typical gay porn site. It is THE gay porn site every porn lover has been wanting. Even if you're not a fan of gay porn, you'll be enticed with the kind of videos it offers. Making Gay Porn is part of the largest bareback gay porn network. These sites have different ways of entertainment for its viewers. And Making Gay Porn is one of a kind. It lets you witness the backstory behind every production of gay porn with its documentary videos. Aside from this, what makes this site special is its unique feature of making viewers, its directors. The blog in this site is very helpful. It teaches one the ways to have a perfect shot in the porn movie. There are lessons on how to make cumshots and how to make dicks look bigger. Without any doubt, the models of this site have very big dicks without even using rings or whatsoever. And they've shared the secret into making this happen. And also for the perfect cumshots that only real professionals know how to make it happen.
Whether it's for your own future use or purely intellectual, you will surely love how they make these things work. In directing, if you're not a fan of absurd technique and loves to have plenty of props you'll wanna read and watch about the gay porn sex toys. The knowledge on how to use sex toys is very important because it where the safety of the model lies. Making Gay Porn believes that the protection of every model is important and you should know that too. This site has shared everything there is to know when it comes to gay porn directing. I can say it's very generous in sharing its wisdom to every porn lover. Perhaps, the objective of this site is not only to give pleasure but also to share awareness in the sex subject. This is very important so you'll never have to watch dull porn movies ever again. And also, for you to have the best sex you'll ever have. As mentioned above, Making Gay Porn has the huge dicks compared to other gay sites. Who knows where they got these models from? The important thing is, huge dicks are readily there to give you pleasure and it's up to you to decide to let them in. Aside from the dicks, models have fuckable asses you'll love. They are firm and ready for some wild anal sex. The quality of the videos being documentary gives more pleasure to its viewers. It gives the genuine feeling upon the viewers that they're in the same room with the models.
month: $24.87

trial: –

year: –