I'm Live Friends And Romance Overview
One of the top rated live cam sites, ImLiveFriendsandRomance, has many years of experience in providing people with a face to face dating platform. This not adult part of the website is focused on chicks that mostly want to meet like-minded people with similar interests and goals. 
I'm Live Friends And Romance Features
There are three major ways of displaying the content. You have a choice between a list view, tiles view and a gallery view. If you're familiar with other webcam services then you probably know that most places use a gallery view. I find it refreshing that in the case of ImLiveFriendsandRomance you get to choose and get to personalize your browsing experience. Every girl has a profile photo and a tag that says live or offline, so it's easy to find those available to chat. There is also a direct link to a profile page and a picture gallery if you want to take a better look before you join the chat room. Adding someone will enable the private message exchange. 
 
There's no membership for the website but you do need to join in order to interact with the women. All you need is an email address and you're good to go. From there you can just load up your account with credits and check out private shows or tip the girls and so on, or just stick to the girls that offer stuff for nothing in return. Most girls will take a fee per minute of live chat but that isn't the same across all rooms. Some rooms also have a 20-second preview available so you can join, see what it's all about and then decide if you wish to continue there or keep looking.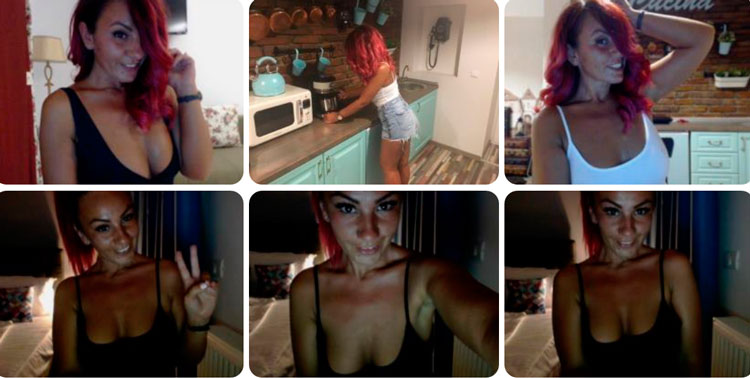 I'm Live Friends And Romance Contents
You typically see all sorts of chicks on live cam sites but I was surprised to see such a variety of fresh looking hot women. I'm sure the nationality is also diverse because it's easy to spot broken English and there's a lot of it going around. You shouldn't expect much nudity since it's more of a dating cam site than a live sex cam site but some chicks might surprise you in private chat sessions. There are some racy pictures that some post, so you will find girls in their underwear, showcasing their intimate tattoos or gorgeous bodies in swimsuits. I've seen a couple of girls enjoying sporting maid outfits or other costumes and it was enough to make things interesting. 
 
The website went through quite a few changes since it was first launched and right now, almost all the models stream in HD. The quality of the videos is truly impressive and the audio is great too. The chat sessions have many features such as tipping, private messaging, reviews, and reports. Most women do their streaming indoors, so you shouldn't expect exhibitionism, but some of them post pictures on their profiles in outdoor settings. You cannot download this material by any means. You can only enjoy it while you are connected to a live chat room. There is also a way for you to watch multiple streams at a time, although that makes it harder to focus on just one woman. It's not the best way of interacting with the girls if that's why you're there in the first place.

month: –

trial: –

year: –

month: –

trial: –

year: –
month: –

trial: –

year: –