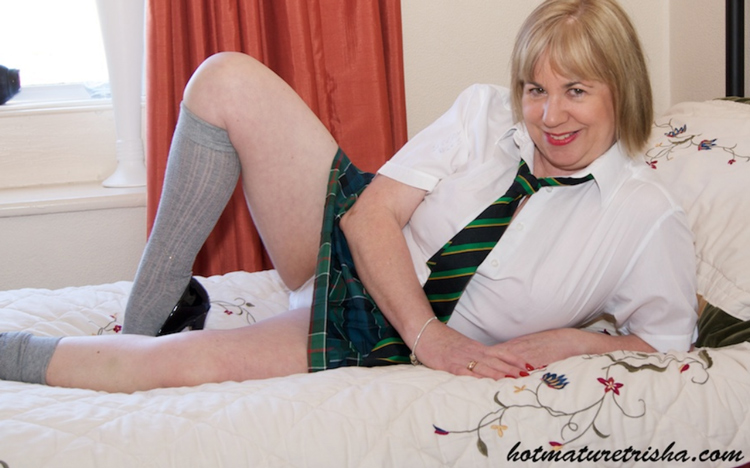 Hot Mature Trisha Overview
Do you have a thing for horny MILFs or grannies who have no qualms stripping naked and doing all sorts of naughty stuff for the ultimate pleasure of voyeurs? Then look no more than the sexy lady at Hot Mature Trisha! Hot Mature Trisha is run by no other than Trisha, a British amateur porn model and actress who, despite being at a prime age, still loves sex and wants to go all-out with her desire for some cock and pussy! The site has a massive collection of Trisha in all sorts of wild sexcapades. She loves to fuck cocks and pussies and when she's alone, she's going to work on herself, too! I'm talking raw, amateur hardcore porn from one of the UK's hottest and naughtiest granny who have no qualms stripping naked in front of the camera. Trisha is one nasty slut who loves solos, swinging, fetish, group sex, and everything in-between. She's proud to be a cougar who does the filthiest things in the mature porn scene, and she goes on to prove this by providing her subscribers with plenty of hot content – probably even more than what you could actually wank all over. The videos come in varying qualities though most of them come in HD. They have that amateur look and feel to them, but each video and photo is well thought-out, shot in various steamy angles that'll show you all the steamiest details. Some of the content you'll find here at Hot Mature Trisha are exclusive, although there are some that have already appeared in other porn sites like Trisha's Friends and Dirty Doctors Videos. This is because Trisha shares some of her content there, which is probably why she's earned quite a following despite being an amateur model. It's also worth noting that once you sign up and become a member of Hot Mature Trisha, you'll also have access to the two sites I've mentioned. Pretty done deal, right?
Hot Mature Trisha Features
Hot Mature Trisha sports a bright yellow and white color scheme, reflecting Trisha's sunny personality. The site has that amateur vibe to it, but it's not nearly as good as the content on offer. Still, the site is quite simple and navigable, allowing you to easily access other parts of it. At the top of the page, you'll find a menu tab where you can access the About Me page, Members area, Photo Reviews, Updates, and more. Getting around the site is pretty simple, really. After browsing the site for a couple of minutes, there's no doubt that Trisha has plenty of high-quality content on offer, and her performance abilities on each scene is central to it all. It's a mixed bag of porn goodness only an older woman like Trisha can do. From hardcore and masturbation, to lesbian and fetish, she's a real slutty chick who'll do everything in her power to give viewers a fucking good time. The site has hundreds of videos and photos on offer, featuring Trisha doing all kinds of nasty things. The videos are all in good quality, with the option to either stream or download them. What really makes this site stand out from the rest is the fact that there's so much content Trisha has on offer – all of which feature unique scenarios that won't get you bored anytime soon. Some of you might think it's pretty standard porn stuff but take note that each video was filmed by Trisha and her buddies. She's a solid proof that age doesn't matter, as she has limitless energy and sex drive that literally gets her fucking all the time. When it comes to Hot Mature Trisha, the updates are always guaranteed to be fresh and fun. Trisha is often filmed with older men and women, and they're just as filthy as Trisha. Updates come on a weekly basis, and they come right on time, with a minimum of two per week. Best of all, they're always original works by Trisha herself! This old chick is never afraid to try out new and raunchy stuff for the ultimate pleasure of her fans. In fact, she even works part-time as an escort. There's just no stopping this lady from improving her naughty skills and talent!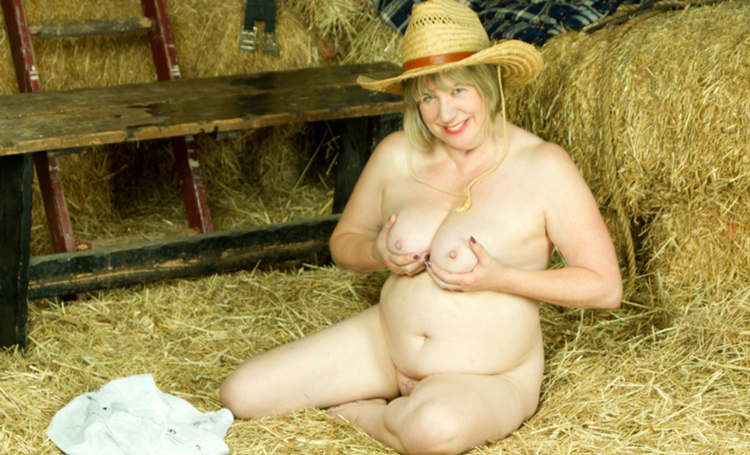 Hot Mature Trisha Contents
Oral sex is Trisha's forte, and I can tell you now that this is definitely true. Most of the videos at Hot Mature Trisha feature our favorite lass getting down and dirty with a monstrous cock; licking and sucking it down to its balls until it explodes and releases its thick jizz inside Trisha's eager mouth. Some of the cum dribbles down Trisha's tits sometimes but she makes sure not a single ounce goes to waste, scooping it carefully with a finger and slurping it down until it's all well-spent. Apart from the usual blowjob scenes, Trisha also loves to join threesomes and group sex, as well as a number of role-play and fetish sex. She claims to be bisexual so she's able to do all sorts of raunchy things – even lesbian sex! Trisha is a really naughty granny who has lots of things to do with her mouth, tits, pussy, and ass. Whether in private or on camera, this gal wants to get down and dirty with a bunch of ladies and gents who are as adventurous in bed as she is. When you see her in a movie, expect everything to be real and raw! This slut just couldn't get enough stiff cocks and wet pussies to enjoy, so she's always trying to find creative ways to keep herself satisfied all the time. Trisha guarantees you'll never be disappointed with her videos and photos. You can choose to download them in MP4 video format, or stream them online with the embedded Flash player. Most of the videos come in full HD, though there are occasionally some videos that appear grainy and seem to have been filmed in poorly lit rooms. Trust me, though, when I say that most of them are very high in quality, up to 1080p (which is what most of us consider full HD). If you want to collect some of Trisha's smexy photos, she also serves up dozens of photo sets containing high-res stills of her in various positions and scenarios. You can choose to view them in slideshows or download your favorites in ZIP files.

month: –

trial: –

year: –

month: –

trial: –

year: –
month: $29.95

trial: –

year: –