Her First Kisses Overview
Her First Kisses is a lesbian porn site that holds out different kinds of kinks. You have women donning strap-ons, fucking the life out of their partner or partners. You have gorgeous ladies fingering their fellow ladies and then vigorously just starts eating the pussy right in front of her. You also get girls with dildos, anal beads, and vibrators in hand, get ready to shove it in another girl's hole. Basically, you get the kick out of everything from a normal porn site.
Sans the men, of course.
Her First Kiss
es
is a hot and steamy lesbian site with exclusive content. This glorious porn site has been around since January of 2003 and is being regulated and supervised by one of the porn industry's biggest name:
Extreme Movie Cash
. Yes, the same guys that brought yo
u those hot and unique porn sites. This porn site is heaven to all those who are heavily into lesbian sex. Have that tissue box ready and prepare yourself to explore the world of ladies who go down on other ladies; prepare
yourself
to go on an erotic and s
teamy adventure with horny girls that would love nothing but to give pleasure to a fellow female.
Get ready to watch these amazing beauties in high definition videos and get
all of the
sensual girl on girl action in "crystal clear" quality. Like they alway
s say: t
his has always been a man's dream. To watch the very beautiful girls licking each other, having fun while shoving dildos up their pussies, and fingering each other for pleasure.
Her First Kisses Features
The site itself is pretty much generic in a sense and it is clad in a black and pink interface. Something you would actually expect, coming from a lesbian porn site and all. It is very simple to manage and navigate through, as it is clutter free and is pretty straightforward. You will find the links in proper and obvious places, and you won't ever be confused, you have my word for it. You will find all the necessary links to work your way around on top of the site, just below the site description that says "The site is dedicated to the hottest and most beautiful girls having their first lesbian experiences".
Her First Kisses features parts of a whole movie in HD quality. You will also be surprised that all of it are exclusive for the site only. No trial membership is available but there is always a tour. An actual membership is a requirement though if you wish to access all the things from Her First Kisses. Without it, you will be unable to watch any of the videos, movies, and video caps. If, of course, you opt for either a thirty-day membership, a ninety-day membership, or a one hundred and eighty-day membership, you will have the right to do so.
As of the moment, Her First Kisses has around three hundred fifty scenes to boast of. Most of these scenes are in high definition but they do have an average video play back only. The updates were once so slow but have now picked up their pace. They seemed to have started updating twice or thrice a week. Since most of the featured videos are exclusive, you will not be finding the same videos anywhere else. The scenes seem to be taken from full-length movies and are merely uploaded in parts. That does not mean that there are no full-length movies to look forward to. There is still are quite a number of those.
You'll notice that there are a number of huge thumbnails found in the site and by clicking on one of those, you will be prompted to either stream or download them. Yes, streaming and downloading are also present in this porn site. Moving on, you'll also be able to see a bevy of video caps on the left with dates below the photos. These are the latest updates they have put up but you won't be able to click on any of them. That's just there for God knows what reason. The right part of the site though, you can easily just click on those and you'll be directed to the corresponding videos. If you want more videos to watch, just simply scroll down and click on which page you want to go to next. If you're a curious one, scroll a little bit more downwards and you will get an entire thumbnail and list of all the sites that are available in the network.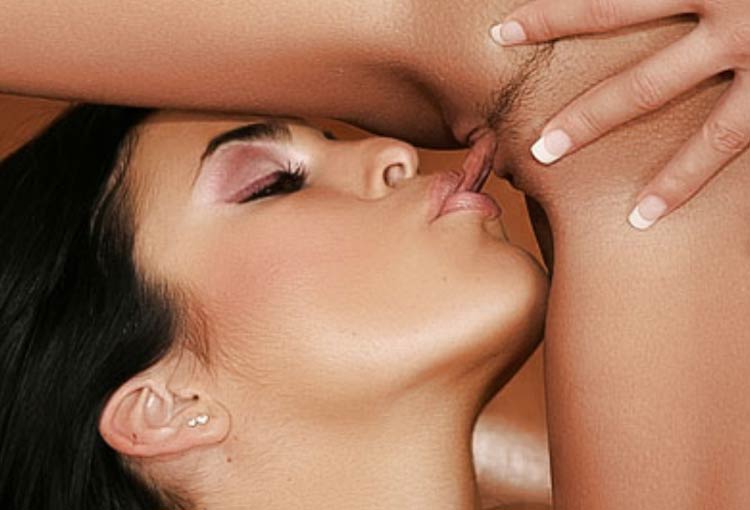 Her First Kisses Contents
Expect to see a lot, and I mean, a lot of girls in Her First Kisses. They are not just focused on one type of girl, like some sites are so overly fond of doing. They actually have a huge variety of these ladies. You get the fresh-faced beauties, the hot MILFs, the nasty adults, and many more. They might not be totally the same physically, but they do serve one purpose: to pleasure their partners and their viewers.
These ladies are not afraid to go all out with their h
uge dildos and vibrators, and their leather strap
ons
. These women are ready to go down and start licking and fingering that wet sopping pussy right in front of them. These hot, erotic, and steamy scenes are caught in HD videos and you can easily just stre
am them or download them.
Your call.
Streaming these videos will only require an updated version of Adobe Flash player. The resolution stays minimum though with only 640 x 360. Downloads say otherwise because it gives you two types of resolutions. One is i
n 1280 x 720 and another is at 720 x 576. They can be saved in your devices in either MP4 or WMV formats. The average length for each scene is at 20 to 25 minutes and some
full-length
videos are made available. There is no download limit and you can add th
ese videos in your favourites.

month: $29.95

trial: –

year: –

month: –

trial: –

year: –

month: –

trial: –

year: –
month: $29.95

trial: –

year: –