Fisting Twinks Overview
Twisting is an exquisite taste in gay porn. Fisting Twinks is a befitting name for such a gay porn platform. You are provided with a couple of twinks getting their experience from more experienced daddies. The flicks are in great quality HD. Have ever had a chance to catch twinks spreading their asshole and having daddies round-ball them with their fist or insert both hands deep in their piggy holes?
Fisting Twinks Features
There is an impressive effort to make it easy for users. I could check out content by clicking on any of the tagged images on the home page, or sift through the content page by page. You are provided with a list of categories to choose your content from too. In the recent days, I could also check out the content by updates. You are provided with fresh flicks every two weeks; this is good news for fans on a platform still adding content to keep you hooked for longer.
The MP4 format is the choice format for the videos on Fisting Twinks. You can stream and download videos as much as you wish. You are provided with an option to sample bonuses too. While I had some qualms on the primary content because of its lack of absolute focus on twinks, I was complemented with relevant content from over seven bonus sites that feature pure Twink stuff. The only eye raiser on these bonus sites is the lack of fisting. You bet fisting is not easy stuff to provide users with, though. Fisting Twinks has made a commendable effort to keep you entertained with the fisting flicks that are provided. Check out complementary content on such platforms as UniversityCrush, Tasty Twink, Boy Feast, Crush him and more.

Mobile users can also sample content on the platform because there is a specially prepared access channel for mobile devices. The videos are in HD form and are exclusive to the members on Fisting Twinks. Streaming on the platform is impressive. I could stream and watch content as if it was playing on a local dedicated player offline.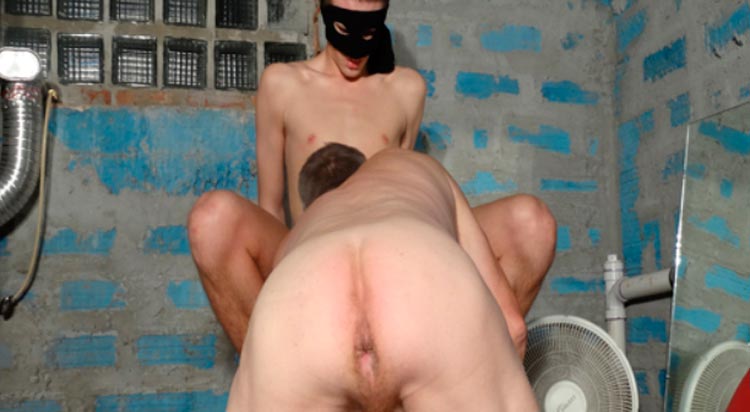 Fisting Twinks Contents
While you are presented with a couple of twinks in fisting flicks, these boys are often fisted by a couple of daddies. I love the scene in which the boys visit their gay hideout for a sex session but get caught by the property owners who happen to be gay daddies in their sunset years. They get a treatment of their life when the mature dudes take them down in raunchy sex action.
There is variety in the sex action.
You will be stunned by the scenes in which the b
oy
s are subdued and made to receive double fist
. Some feature scenes in which the hands are pushed all the way to the elbow.
I was agape with amazement at the video that shows a dude treated with an asshole expanded. The effect is, of course, a gaping hole that allows you a deeper view into the asshole. Beware of links to third party options in which you will be required to part with extra bucks.
Otherwise, there is decent effort to keep you hooked to the
Twink
fisting fetish. If you like to mix your fetishes with some reality action, check out several real sex
action
in bareback in a couple of videos. You have 19 videos so far on Fisting
Twinks
. You will be impressed with the high-quality
1920x1080p
specs that the scenes unfold in.
month: $24.95

trial: –

year: –