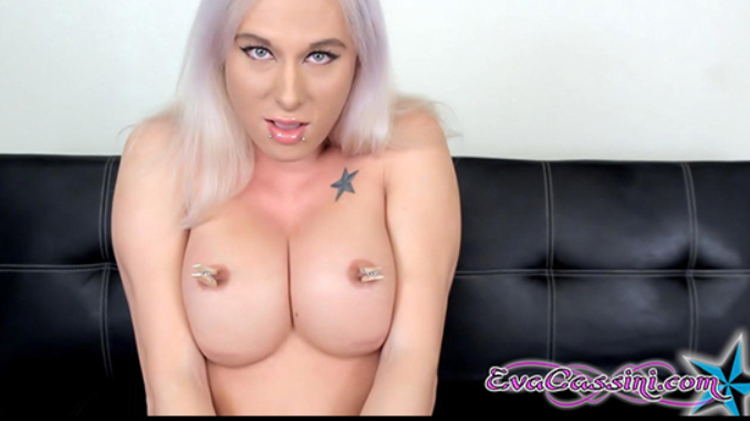 Eva Cassini Overview
There are a lot of things to see on the web, even more so when it comes to the sites that deal with the kinky content, so that people can have a unique experience when going up and about the web. Well, how about having an even better experience, one with a shemale, and a very loving one, called Eva Cassini, like the name of her website. I suggest that you check it out, as you will see a lot of good things, and some surprises.
Eva Cassini Features
This site is done with style, and that is what bought me, at first, before I even laid my eyes upon Eva, as the home page has a lot to provide you with, starting off with pictures of Eva at every corner, yet they fit nicely, so that you will not feel them as clutter, but simply as an addition to the beauty. Once you see the previews, you can enjoy the purple and blue colors, and the dark gray background, whilst you type in some information so that you can join. Joining is worth it, as you get access to so much different content, that it would be impossible for you to resist. And with a good reason, too, Eva is beautiful. There is a lot more to the site, like the sorting options and the search bar, to find the content that you like without losing a heartbeat. Likewise, the site runs smoothly and has absolutely no lag, at all. That means loading as much content as you want, and even more, as you can do so from your mobile phone, in order to enjoy Eva from your bed.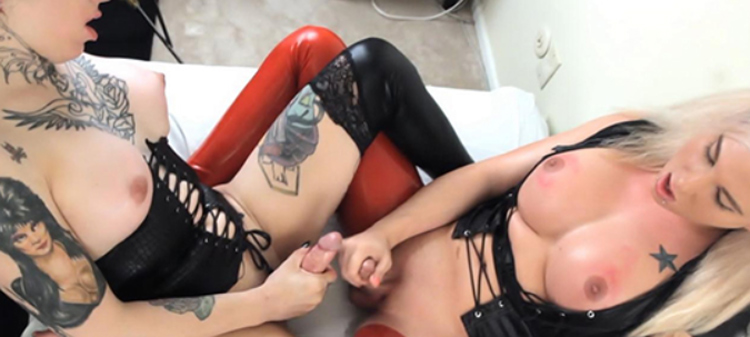 Eva Cassini Contents
Now, Eva is a very cute tgirl, and you can see that from just taking one look at her. Her huge boobs stand to seduce you. She is tall, with a perfect butt and a dick to complement it. I saw her do some really amazing stuff, like dressing up, as she loves getting into kinky science fiction stuff, among other things. She has a lust for solo action, so you will get new photo sets frequently, and thus will have what to watch every week. Likewise, her videos are in HD and they get updated regularly, too. The videos show a variety of stuff, from solo action, masturbation, and then some kinky stuff with toys. She loves stuffing dildos in her ass, whilst masturbating. Another thing that she loves is getting other tgirls to play with her, so they would toy with their dicks and fuck one another, most of the times stroking the free dick, to the best effect, the one that leads to the orgasm. The site indeed has perks, obtainable by the members themselves. Now, with full access to her videos and photos, you also get access to all the early stuff that she did, including something special. You also get to hear and see her original music, the drawings she made, and some projects, too. Now, Eva is a special tgirl, and she will show you why, from the first moment you see her sweet dick, to the last when she cums and has another tgirl eat it.
"The site has been closed. Have a look at LADYBOY XXX"
month: $16.95

trial: –

year: –