Dirty Pancake Overview
If you hear the word pancake, of course the first thing that you will think about is the delicious, fluffy waffles made with flour and eggs. But if you want a more tempting flapjack, then you better think about visiting Dirty Pancake website. This is the perfect treat to finish off those who want to jack off to the promiscuous body of an Asian amateur – Pancake. In this porn website, you'll get to see Pancake sharing her lewd photos and any other sexy content with her close friends. The website was launched way back in April 2009 and it has been gaining popularity with males who have a thing for sexy Asian beauties. All the contents in the website are exclusive. You can even find Pancake's biography and diary in the website. You'll get your hands on bonus movies and wallpapers you can download from the website too. With its primary niche as individual model, you'll get to see everything about Pancake. You will see her sucking, fucking, and blowing the guys that visit the website. Not only that, you'll see her friends doing the same dirty things too.
Dirty Pancake Features
Just by accessing the porn website, you'll eventually be greeted by design and layout that has a woman's touch to it. This website makes use of hues that are soft to the eyes, making it a pleasant visual experience for you. Right at the home's landing page, you'll see Pancake's biography stating her age and location. She even reveals her three measurements in this section, allowing you to have a more realistic vision of her body. To the right of the page, you'll see the gallery where Pancake and her friends are posing in a bootylicious and sexylicious way – more than 85 galleries with 80 sexy pics all in all. These images are of high definition so you'll get to see every nook and cranny of the girl's body. If you want to download all of these raunchy pictures, you can do so with just one click. You are permitted to download them all in one zip file. The navigation through the gallery is quite simple so there should be no problems there. Originally, Pancake promised to update the galleries and videos on a weekly basis but it seems that the promise was broken. Videos are only uploaded once every ten days. But don't worry. Even if the updates are slow, you still have hundreds of videos to watch while waiting for a new release from Pancake. The videos in the website are set in three formats: WMV, Flash DL, and MP4. With the WMV format, you'll get 720×548 dimensions. In the Flash DL format, it's 512×348. If it is the MP4 format, then you'll enjoy 320×240 videos. There are videos in Dirty Pancake that is as large as 1280×720 though. If you watch the videos in the website, you will appreciate the nice quality each video have.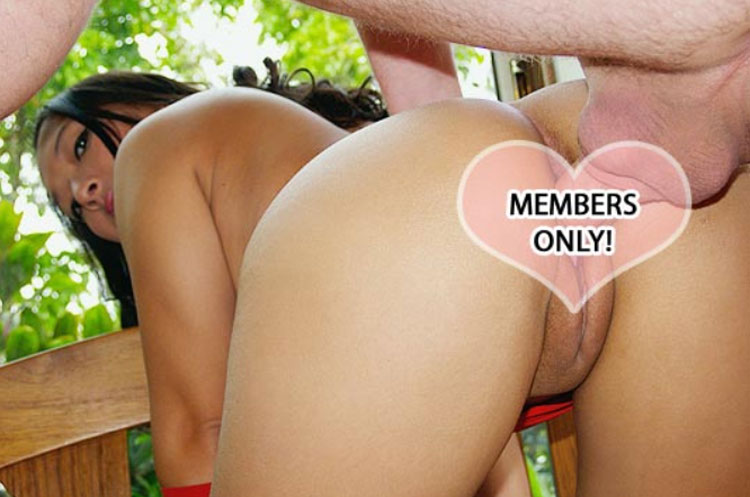 Dirty Pancake Contents
All these slutty girls make up this hot porn website. If you want exotic girls, then this is the perfect place for you. All the girls featured in Dirty Pancake have tight pussies and asses. They have slim waist you'll want to wrap your arms around. If you have already taken the pleasure of fucking an Asian lady, then you'll know just how hot this Dirty Pancake website is. You'll get your share of erotic Asian sex in just one click. The earlier videos of Pancake doing the dirty stuff are mostly showing her masturbating in front of the camera but there are now hardcore stuff posted on the site. The hardcore porn that Dirty Pancake offers is something that you should absolutely never miss out on. That means that you'll get to see deep penetration straight from the videos. That is what makes up porn, right? Your imagination will be stirred to the limits as hot cocks slide in and out of the Asian girl's lubricated pussy. Pancake is more than willing to lick a dildo or even your hot cock. A little lesbian contact can also be seen in the videos, especially when Pancake is having a threesome with one of her friends. The best thing about this porn website is that you'll get to enjoy Pancake's expression, especially when she is feeling good. You'll see right through her if she was hit right in her erogenous zone. At the start, you may just see her stripping and masturbating but Pancake will never shy away if it is for a little fucking. Her own sexual exploits are enjoyable for her, after all – and she wants to share this erotic experience with you! Some of the videos that you can find in Dirty Pancake include "Two Girl Blowjob", "Double Creampie", "Jingle Bells Masturbation", "Rude Girl Hardcore", "Mouthful of Cum", and "Anal Virgin". If you want to replay these videos without having to wait for them to load again and again, you can just download them into your computer. Just with the title alone, you'll feel a hot rush down to your pecker. If you want a little breather from the sizzling hot sex with Dirty Pancake, you can also click on the third-party content found in the website. These are content that come from other porn sites such as Girls Love Toys, My Wife Jenny, and Asian Pantiez.
month: $24.95

trial: –

year: –