Club Hunter Wylde Overview
Well, the ClubHunterWylde is an exciting site, where you can find the sexy hardcore videos of the twink porn star, Hunter Wylde. This handsome and well-hung cutie isn't a newcomer to porn, so he really knows what to do, and when to do it. On this portal, this twink takes on different guys, sometimes more than one at a time, and he often goes the hardcore way when it comes to sharing his bed with fellow twinks. 
The
ClubHunterWylde
is the official porn sites of this
twink
, and he shares over a dozen of hardcore videos with the eager audience. On top of that, he also offers many handsome extras for you if you join this porn site. The
ClubHunterWylde
is guaranteed to make your day, especially if you enjoy watching hot guys doing the nasty with each other, captured in a fine, better-than-DVD quality. 
Gay porn is quite easy to access nowadays, but videos released earlier on DVDs are somewhat hard to come by, and that's why we
are
always happy to offer you sites like the
ClubHunterWylde
. 
This porn site has been online for a few years, though at one point it ceased updating, and now serves a hot, yet limited collection. The flicks of this cutie
are
worth to watch, but what makes this site even more exciting is the access to the network, which is called Gay Star Network. Yes, it's the gay bro of the
Pornstar
Network. Since the
ClubHunterWylde
launched in 2009, the videos and the site's design will reflect that era. However, the network sites will make up for every flaw this star-dedicated porn site has. There are gay-themed porn sites included with your membership, covering niches like amateurs, casting porn, and there is a lot of bareback sex too, with
twinks
giving and receiving the goodies. One of the bonus sites cover some kinky doctor-theme and Latin lads, and for the curious folks, probably the bisexual porn site might be the most interesting. 
The
ClubHunterWylde
and the rest of the network have exclusive content, mostly coming from professional producers' DVDs. You may find them in stores, but you can't find them anywhere else online… at least not that easily. The network-wide update schedule is a weekly one, so you can still get some hot stuff to watch: at the time of our
ClubHunterWylde
review, the network offered over 4100 juicy hardcore videos!
Club Hunter Wylde Features
The home page you will see if you open the ClubHunterWylde, is a simplified, but still handsome one. It features the most important information about the site, and its content, so you don't have to care about anything else. 
When it comes down to hardcore sex, the videos of the ClubHunterWylde is what you really need to preview during the time you spend with the tour: for this, they grant you some good-quality video captions from them. If you've browse enough, and you feel the monster between your legs rising, you should get inside. 
The members' zone has some nice features, and it provides you with easy access to the network sites. The top of the page will feature the main menu: there are regular stuff like favorites, account settings, help and so on. You can also reach the network sites' list, the DVDs' titles, the live cams and the porn stars' database. A search engine will make it easier to browse through the network content. There are several filters and tags, so it's even easier to find content that you might be interested in. 
The scenes of the ClubHunterWylde are playing nicely in the browser, so if you don't really want to download, you can start the streaming with a click: it plays well, and you will not experience lagging or whatsoever. The biggest resolution these scenes offer is 480p, but the overall quality is truly fine. You can download every scene in MP4 format, and there are mobile-ready videos too. On the side note: the network sites (which still update) have HD gay porn for you to enjoy! There are digital photo galleries for most of the scenes. These don't always feature hardcore sex, but the guys show off their hot bodies, and they stroke their cock for the camera.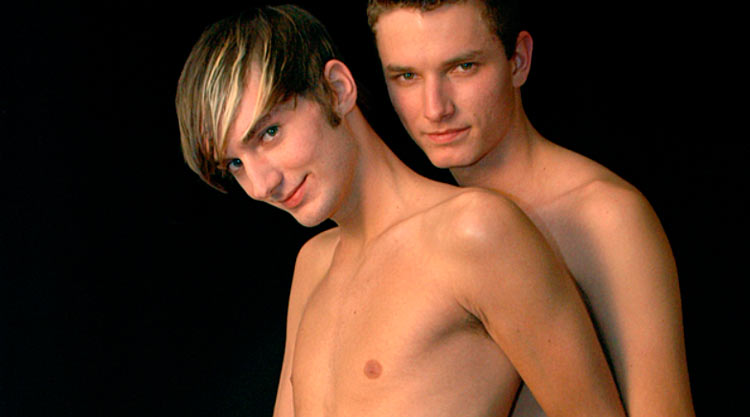 Club Hunter Wylde Contents
Hunter Wylde is a smooth twink, with a nice smile, and dark hair that hangs down like those emo guys used to cut their hair. He has a fine taste for big twink cocks, and this cutie loves to give and get too. His videos are mostly directed by Afton Nills, and actually, many of the DVD scenes you can find throughout the network have his mark. 
Hunter shares his bed with several hot
twinks
, so in case you love to watch fresh, tight-body, handsome guys playing dirty, you are going to love these scenes. The
ClubHunterWylde
offers only gay sex, there isn't any bi-sexual content here, so you are going to see
cocks 'n' balls
everywhere. Most of these hardcore porn videos are semi-professional products, so the guys may look a bit nervous. 
But, that just enhances the
twink
-feeling, right? So, the sex is quite straightforward: the lads get naked, suck each other's cock, and after some butthole licking and fingering, they go hardcore. Most of the videos here cover one on one action, but there are a few sweet threesomes: if you love to watch as a guy gets banged while he also bangs another guy, then you can have it. Though the
ClubHunterWylde
doesn't have too many scenes, if you expand your search to the network, you can find some really good hardcore scenes to watch and enjoy.

month: –

trial: –

year: –
month: $29.95

trial: FREE

year: $89.50 – $7.45/mo