Brick House Butts Overview
Brick House Butts says it all from its name. Incredible content with butts together with hardcore sex action makes it an interesting cocktail that you can enjoy. It features beautiful girls that simply know how to fuck so if you want to join the fun let's discover more about it.
Brick House Butts Features
When you first visit the website you will see in the opening page a lot of explicit content. Big banners that feature screens from scenes and a simple menu are the intro elements of the design. If you scroll down on the opening page you will see other screens as well. And while you are doing this you also find out how easily it is to navigate through the website and also an important thing is that the colors are very nicely introduced in the site and they don't distract you from the main action. 
 
The layout is also simple and I really like this. Basically all the parts of the website the menu, the pages are done in such a way that you can go from one to another with no problems. So you get a very user-friendly interface. You will see how easy it is when you try it. 
 
A mobile version for the website is also available. It can be used from any device so if you are curious I gave this version a try also. It keeps most of the functionality of the main website of course with modification. But overall is good enough for the job.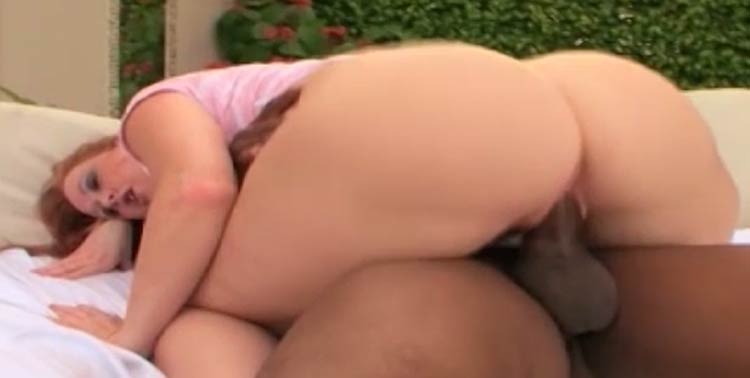 Brick House Butts Contents
The girls that are featured are really hot and they know how to play in order to create an action for you. They fuck like pros and they really know how they are doing there. Their body types usually focus on the butt because this is the main attraction of the website. When it comes to ethnicity most of the girls are blacks but you will see also Latinas and much more. So you get access to more different girls and remember that they all know how to have dirty actions. 
 
The videos are filmed in HD and they are done together with the help of a filming crew. They are available in two formats and that is WMV and MPEG. Also if you want to watch on your browser Flash is the one you will use. They can also be downloaded and it takes just a few minutes till they are on your computer. The length of the scenes varies but usually, each one has approximately 30 minutes. The total number of the scenes is at 70 plus at the moment. This means that you have really a few options from where you can choose the one for you. Image galleries are also available so if you are the type that likes to see a little bit of the action before launching it you can surely check them out. Indeed each scene has such a gallery that you can use. 
 
If you want to become a member of the website you can choose from different membership plans. There is a yearly, three month, monthly and two days option. So depending on your preferences, make your choice.  A bonus is available once you become a member you get access to other 29 sites.

month: –

trial: –

year: –

month: $29.95

trial: $1.00

year: $7.50/mo

month: –

trial: –

year: –
month: $29.95

trial: $1.00

year: $7.50/mo