Ba Doink VR Overview
You have to admit it, the technology we have been blessed with in this generation is great. Sure, we still can't get a hold of those flying cars, or jet packs, or basically the future of travel. We also do not have the promised rebirth of the Woolly mammoth or the future of laser pens, or maybe the light peak technology for very fast internet connection or even insect-sized robot spies – what we do have though is already a great length of technology and it is applied quite beautifully in our daily lives. With that in mind, since entering 2016, we have been greeted by many consoles and really state of the art technologies that we never thought were possible. It even came to a point that even these "things" can help porn expand their repertoire. With that, I introduce to you BaDoinkVR.
Yes, I know, the name sounds kind of funky and a little out of it but you will be surprised at what this great porn site has to offer. For the first time in my life, I encountered a porn site that offers 3D scenes in the comfort of my own home (talk about amazing and talk about the future). The VR in BaDoinkVR generally stands for "virtual reality" and it needs something to make it work: 3D virtual reality goggles.
Now, before you start assuming that you will have to purchase such a thing before you can make any good on the site, know that you will get free ones once you have signed up for a membership, which is pretty cheap in my opinion, considering that this is a new entire world you are signing up for, man. BaDoinkVR has been around since last year but despite it being quite new to the scene, it has built up quite a number of great and pretty unique videos for its members to enjoy. With this new technology being applied to almost everything techie, I was rather surprised that even porn was possible with this. Not only are you going to say goodbye to the 2D world but you are going to love every bit of the 3D, 360-degree scope it offers you.
The company behind this genius idea is CM Productions partnered with BaDoink Cash. Perhaps they thought that porn was getting a little too boring since there are tons of it already and decided to step it up; thanks to this idea, tons of porn sites have a lot of catching up to do. BaDoinkVR is an absolute delight, to begin with and because of it, porn enthusiasts like you and me have even more things to look forward to in porn – the adventure just got a whole lot better! The primary niches being covered here are hardcore porn and virtual reality porn. Now, if you think you have seen it all when it comes to porn, pretty sure you have not seen them all in 3D vision so now is your chance!
Ba Doink VR Features
Despite the hype and the uniqueness the site offers, you still get your normal website design that can be viewed on desktops, laptops, and other mobile devices. Sure, the whole experience is a little bit different than usual, but the site itself will help you get the most amazing 3D experience ever.
Since this VR porn site makes use of a 3D virtual reality glasses, you will not be able to watch the videos "normally". Although it does state that If you have a smartphone or any other kind of mobile device that has a motion tracking capability, then you can also enjoy the moment while waiting for your free 3D goggles to be delivered. You can also buy your own as there are several different brands out there that will give you the same function and use like the Occulus Rift. It is a little pricey but you get to experience even more amazing quality using this one. The free 3D goggles do not disappoint though and they usually get shipped and delivered earlier than expected so precious time is not shriveled on pointless waiting.
The navigation here is pretty simple since there are only two links that are found on the site which is basically the 'Videos' button linking you to all their available videos and the 'Frequently Asked Questions' button that will basically guide you on what to do in case you get lost somehow (which is rather rare since the entire setting for the site is really easy). The user interface is very user-friendly and very easy to understand – despite the techie vibe going on here, everything else is really simple to use. If you are on their main site using a desktop and just skimming through a lot of stuff, you will find links on top of the site which basically give you access to the videos page, the model index, the help page, the news page, and the login and logout button. As this site is definitely fresh, no bonus sites are listed that you can access with your membership.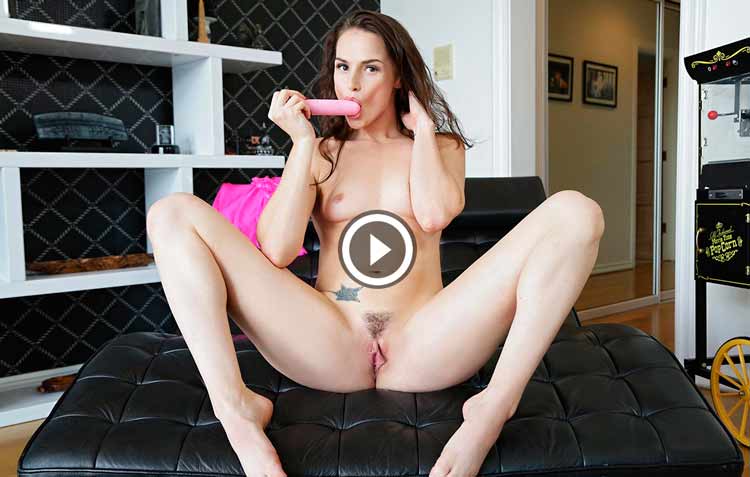 Ba Doink VR Contents
For BaDoinkVR, it is all about the new experience of watching porn. Who knew this day would come when you would be able to watch porn in your very own point of view, in 3D? It feels like we catapulted high beyond the future just so we could do this. The videos, once viewed in your 3D goggles, will automatically make you feel like you are actually there. Like you could actually interact with them. The view is mesmerizing and really amazing. You can scour every nook and cranny of the room with this sort of thing and you will love every single bit of it.
If you are not too familiar with what to do at first, it's pretty simple. Just make sure you have the goggles, download the player that the site provides or any other player that supports 3D goggles (you will find that anywhere on the internet and majority of these are for free), and then you can download all the videos. With that, you are free to do whatever you need to do to satisfy yourself. You can also download and play the videos on your mobile devices if, just like I said, they have a motion tracking capability.
With the free 3D goggles you get when you become a member of the site, you can watch the scenes in really HD quality, the lowest being at 1920 x 1080 HD. When you purchase the more "expensive" devices, you get even more.

month: –

trial: $1.00

year: –

month: –

trial: $1.00

year: –
month: $9.95

trial: $1.00

year: $5.95/mo