AV Stockings Overview
This website is all about Asian models engaging themselves in different types of activities. The website is extremely easy to use, on top of the page you will find the menu bar with the options that matter the most: videos, categories, and models. Oh yeah. The loading time of Av Stockings is pretty quick and the videos don't take long in buffering. A big plus for all of his users.
Since the page only features Japanese porn actors and actresses, it's available in Japanese as it in English. I didn't find any typos or grammar mistakes when browsing, I think that gives this website a positive point as well.
AV Stockings Features
It is a well-designed site with an attractive look. I found myself really comfortable while using this website. It has the correct colors and tones and the correct image positioning. The layout is pretty well-done. The website is not overcrowded with images of the featuring models, it has the right amount of images and links per page. If you click in one of those many videos of this website, you will be encountered with a full description of the story, a brief biography of the actress and most importantly, a full HQ video with an HQ gallery. Each scene has its own page, that way it will be able to charge much faster than having multiple scenes on a single page.
One of the things I found really interesting for this page is that I was capable of visiting it with my tablet and I still could see all of the content properly. I love mobile friendly pages and I love them, even more, when I don't feel the difference between an ordinary web and a mobile friendly web. Their mobile version is really good.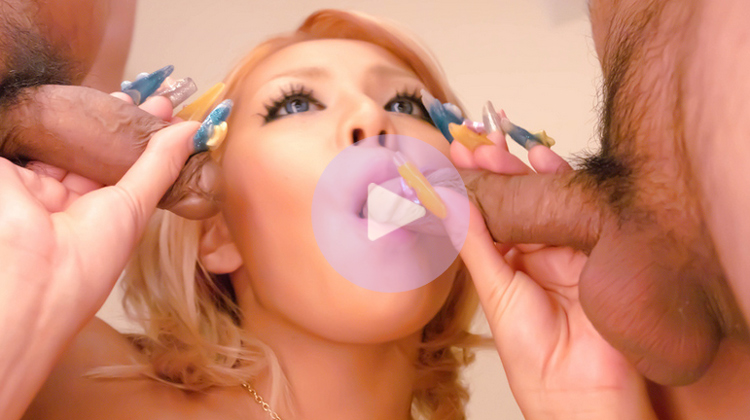 AV Stockings Contents
As stated above, in this website you will get only Japanese girls. There are more than 256 Japanese models that like to get naughty. This website is made for all tastes, you can find lesbian videos, threesome, role-plays and you keep counting. You just name it. Despite that this website doesn't attend a specific fetish, it still delivers high-quality content of all the thing they make.
You have more than 374 videos to knock yourself out. Most of them are long videos (10 minutes or more), the only video format for this website is .mp4. Since Av Sstockings belongs to a porn network known as JAVHD, all the videos are professionally recorded. In each video, you can enjoy the show from different angles and perspectives. If you check one of the videos and you liked the pornstar that was starring, you could just go and check her profile. You will find all of the scenes she has done and you can watch it without any major problem. But wait! There's more! For each video you get a gallery of more than 80 high-resolution pictures, allowing you to have a complete experience with this website.
One of the things that I also loved about this website is that every day new content is updated, therefore, every day you could a different experience with one of these Japanese girls. And please let's not forget that by signing up to Av Stockings, you sign up to other 15 websites. If you did not find what you were looking for in here, I'm sure you will find on any of the rest.
month: $39.95

trial: $1.00

year: $12.99/mo