Asian Boys Overview
Asian boys are a part of what most of the porn viewers watch on a day to day basis, they even have their own category and links on porn sites. What attracts viewers on this boy to boy Asian action is the passion that they immensely show when they have sex. The moans and the way that they caress and hold each other is somewhat different from Western male to male sex, which is what we are used to when we watch gay porn.
AsianBoys
 is a porn site that caters to this Asian man fetis
h that most of us have, they have
Asian men in all shapes and sizes as well as the mature ones and those
who are instead fresher
. With
AsianBoys
 you won't have to search endlessly just to be able to watch a good Asian gay sex, this site will deliver it to you in excellent quality.
Asian Boys Features
AsianBoys was created back in 2014 specifically for Asian gay sex enthusiasts. All of their videos are 100% uncensored and made by pure Asian and, more specifically, the Japanese. The high-quality videos on this site don't work as a mini movie unlike their Western counterparts, there are no scripts involved, these are just men who recorded themselves as they jack off or as they have sex with their partners or perform a threesome, foursome or a gangbang, depending on what type of fun they were involved in. 
This site has about 172 high definition videos and 147 high-resolution pictures that you can watch and view once you open the site but, once you sign up as a member, you will have an instant access to 1,200 videos on their site all of which are transferable to your devices such as laptops, iPhones, Android phones, Ipads, tablets and so on. Each of the videos can also be converted to match your device; they can be switched to MOV, AMV, AVI, 3pg, mp4 and mp3. If you are on the go all the time you can use their mobile version that will immediately show when you access their site via mobile.
They have exclusive contents for the members and all of their videos are updated regularly. They have about 300 Asian models, they have the mature ones and those who are fresh, so you can find a model that is closest to your ideal type and you can browse through their gallery to check them out and view their profiles. If you want to be a part of their site then you can sign up to become a model, you will be able to see the link at the bottom left part of the screen and all you would need to do is to fill up the information needed. You can get paid while hooking up with their hottest models. They also have a customer support link at the bottom left of the page for questions and inquires as well as a technical support group of any technical concern.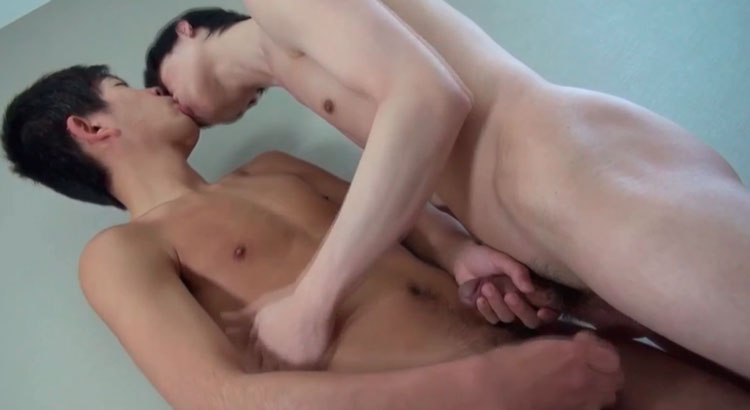 Asian Boys Contents
Asian men as a certain sexiness and charm in them that turns you on whenever you watch them squirm, moan or pant. They have a certain passion when it comes to sucking cocks or doing handjobs and they do know how to pump their dicks in and out and please their partners. AsianBoys gives you a wide selection of Asian men that you can watch, if you are into mature men then you can watch the videos of Keisuke, a bearded middle age men who has already engaged in group sex and solo. He sure knows how to suck a dick as he teaches another man how to please a partner; you can watch him shower his load on the face of his partners.
Another model on the site is Tommy, he loves to look for love online and when he hits a jackpot and in no time and puts the dick into his mouth, he is a certified bottom and you can watch him being fucked in the ass raw and without condom. He also gets his face filled with cum and that is something that he enjoys a whole lot. Another site
favourite
is the model Fabio, in one of his videos he was doing his homework when he suddenly felt the urge to touch himself, he opened his pants and fished his cock out, slowly and steadily pumping th
e shaft of his then hard dick. A
fter a few minutes you will be able to watch
him on all fours on top of his table, fully naked as the person behind the camera roughly touches him and plays with his genitals until he came all over the table.
Since the site recruits models to join them they also record their first session before they come in contact with the other models, one of them is an Asian man named Peter who was so horny during his video and photo session that he could not stop touching and kissing the man behind the camera, being unable to resist the interviewer then gave in and made Peter lie down on the bed as he touches himself while his interviewer does anal, what was supposed to be an interview became a full on sex and we can say he made it as a part of the team after that.

month: –

trial: –

year: –

month: –

trial: –

year: –

month: –

trial: –

year: –
month: $26.96

trial: –

year: $149.95 – $12.50/mo