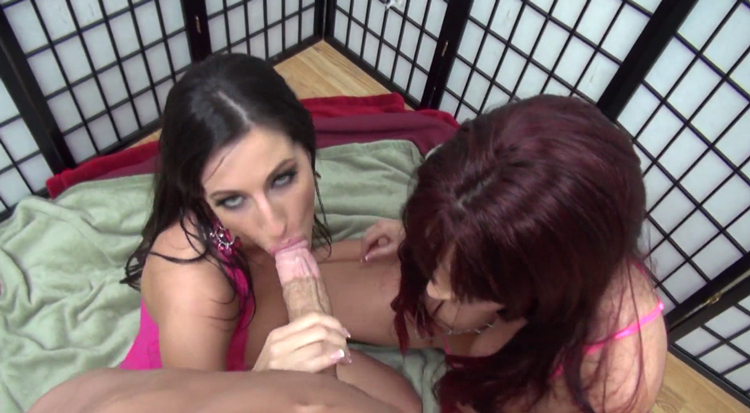 Adventures XXX Overview
Big cock tends to attract a lot of pussy, so this explains why Bruce Venture gets it all. His site features him in the driving seat of some of the finest talent in the industry, watch him explore every inch of them and delve deep inside.
Adventures XXX Features
Mostly the site is an organized mess, but you will ultimately find what you're looking for. The site's color scheme of orange on grey/black is clear and easy to navigate, with large icons showing previews from each media collection rom a scene, which can either be a photo shoot or a video, the difference can be a little unclear at times, unless you spot that some say "length" plus a time, while others say "photos" plus a number. The addition of meta information on who is actually in the scenes is a nice touch, so if you have a desire to watch a specific star, then this should make your life easier, or if you are just curious about the name of a particular fine woman you saw on camera. There are separate sections to the page for scenes and bonus materials as well as automatically populating page of scenes that loads quickly as you scroll down, speeding up the experience. Though the video player works pretty well on a standard web page, it isn't the best for mobile viewing, though the rest of the page does seem to look good on a mobile device.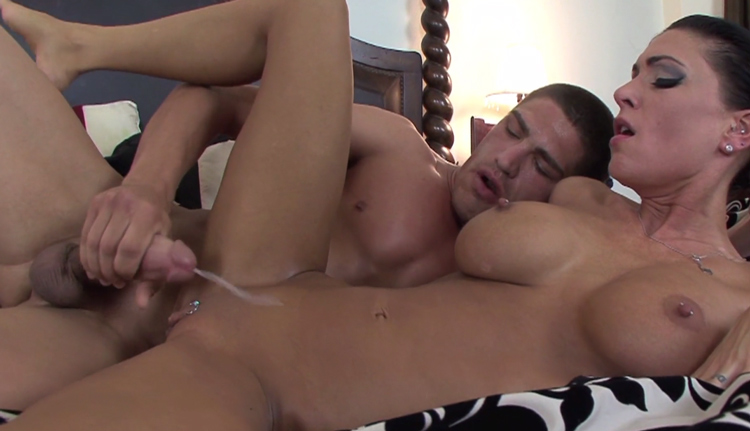 Adventures XXX Contents
So Bruce Venture is a lucky guy right? I mean he has a whole host of beautiful, dirty women just on the other end of a phone, ready to come over and make another scene. Actresses like Goldie Loxxx and Ava Addams are there as dirty MILF house cleaners and cheeky little minxes that take it hard and at the end of the day take a boat-load of cum, all over them. Sucking, fucking and eating all the pussy is the starting point of any Adventures XXX video, but they clearly aim for quality and variety, giving us videos with very high production standards and in HD so we can see every last ripple of skin as it is tapped and slapped. Bruce and his co-stars are clearly professionals and they are not scared of showing that off. Some of those positions are not for the faint hearted.
The platform only seems to offer streaming at this point, but the player is quick and effective as you'd find with most privately hosted video sites. The selection of videos isn't the largest I've seen, but there is plenty of good content at a few dozen videos and photo shoots. But this expands exponentially after you sign up, because there is extra bonus content and then the other PUBA sights that you will get access to.
There isn't an image gallery but rather they use individual collections of photos from scenes. A more thought out section just for photos would be appreciated though, as the separation of video and photo is not clear on the site at all.
As I mentioned before, the membership plans allow you access to the rest of the PUBA websites, which currently number about 60, and it's not even like the cost for such access is that high! For a few bucks, you can get a 5 day pass, giving you the same full access, but the deals get better as you go up to a monthly subscription and then for 3 month it gets even better. With all these perks of the full PUBA network, you also get the security and peace of mind of using their payment system that guarantees anonymous billing.
month: $29.97

trial: $5.00

year: –