40 Something Mag Overview
Life begins at forty, when you can feel that your metabolism gets weak and it seems like you are gaining more and more weights. For women who are over than 40, there is a chance that their menstruations are over but it does not necessarily mean that they will retire their pussies for good. This is 40 Something Mag porn site where you can meet and greet MILFs (Moms I Live to Fuck).
These women are lonely at night and they are craving of having a good sex with someone they barely know. These women are real moms
that are divorced to their husbands for several reasons. Probably their husbands retired their dicks already, but it seems like these women are hungry for more. If you have the time and the dick, how about give them the pleasure I bet you will like it.
40 Something Mag Features
The fact that they are in their 40s doesn't mean that their skins are wrinkles. In fact, most of these women are still hot and beautiful. Their asses are cute and their tits are lovely. Moreover, I like the way they smile and it seems like that they are telling me to make out with them. Who am I to resist. Entering the site puts a smile on my face. Oh gosh, these MILF are really gorgeous indeed. Too bad for their husbands, though. There will be lots of fucking, boobies sucking, butt slapping, squealing, and moaning. Oh Lord, have mercy! These are the four words that come out to my mouth when exploring the site. Just looking at the model index makes my cock wanna come for real. Again, as I said, too bad for their husbands and good for us indeed. 

40 Something Mag is a 7-year-old porn site, which means that they have been in the business for quite some time now and they know how to deliver mature scenes that will pleasure. In addition, the download time is relatively quick, which makes me feel happy. The site is simple and I can navigate the interface without any issues. As the site claims, there are no fakes and no lies as these women are real ex-wives that are longing for sex. 40 Something Mag includes Videos, Photos, MILF DVD collection, RSS Feed and Modeling Jobs. These MILF are shameless getting their butt holes and cunts rammed by horn dogs in the most sophisticated possible position. They are wild and crazy as they scream and squeal for pleasure. 

There are over than 500 episodes available from the site. These videos are presented in thumbnails and as a member, you can rate each one according to your assessment. Each film is dated, and they include the names of these lonely women that soon will be fucked by dudes. These can be watch on streaming and download using multiple video formats including windows media, MP4 and flash. The films are available in full screen without affecting the quality. In fact, most of the films are in full HD. The quality, however, will vary depending on the date. 

There are also photos included. By all means, how about finding your very own sugar mama? Give them the pleasure and they will give you the things you need. There are plenty of photo galleries featuring mature women bringing years and years of yearning as they burn into your screen. To be exact, there are 1578 galleries. Each has 60 pictures each and you can download them using zip files once you become a member. 

They are looking for pleasure and I know you also do. There will be a lot of sex, and because of their experience, they know how to handle a man. That what makes this site pretty much interesting. Clicking the Join Now button directs you to the member account where you can create your personal account together with your personal email and password. The site promises fast streaming and you can access the site using mobile devices. There are also updates, live shows, and live chats available.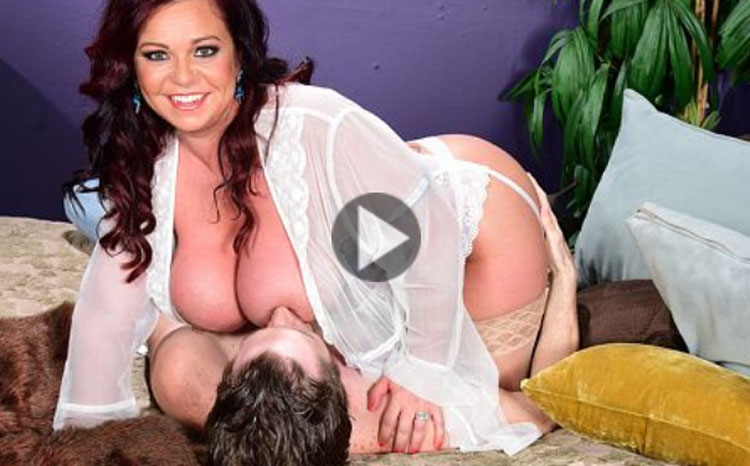 40 Something Mag Contents
Damn, that MILF named Katrina Kink, she is gorgeous, her body is hot and she will be fucked in her butt hole. Even though the fact that this woman is over than her 40s, she really makes my dick erected and I envy that dude who checks on her legs and butt. The dude will pleasure her by discovering Katrina's body first, and this guy will slap her butt over and over again. I can hear her squeal from here and it is indeed music to my ear. The fuck scene is sensual and the guy will lick her pussy as she bends over. Eventually, the dude will finger her pussy until it became wet, and it's time to insert his dick into her pussy. She's gorgeous, as well as the fuck scene. Oh fuck, she's really hot and I could ask for more about this chick. Yes, I categorized her as a chick, not a woman. 

There are also threesomes and even foursomes. These films are wild and
I can a
lmost sniff those mature pussies. They will make those fresh hot chicks
put to shame as they go crazy with the scenes and performs the best
they can. Not because they want to pleasure the audiences or their partners, but to pleasure themselves. As far as
fuck is a concern, they show the type of sexiness and the hotness. It's like with
wine,
the taste gets
sweeter as the time goes by. Their pussies are brewed and stewed making the scenarios unleashes your inner libidos. They give blowjobs, sensual scen
es up to the most hardcore acts.

month: –

trial: –

year: –

month: –

trial: $2.99

year: –
month: $29.99

trial: $2.99

year: $180.00 – $8.33/mo